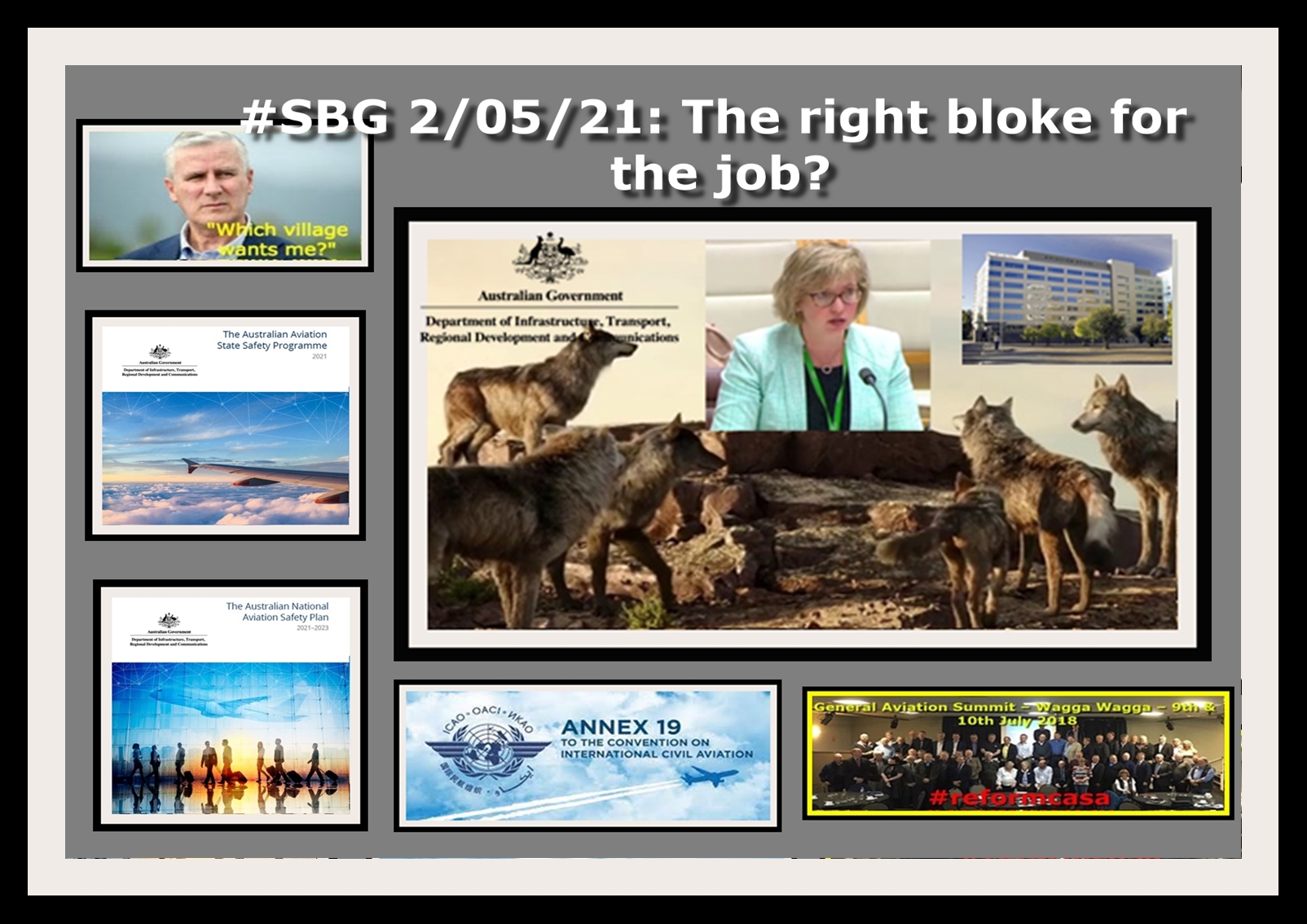 Ref: https://morningmail.org/michael-mccormac…ot-indeed/ & ICAO compliance; or 'Back To The future'?? & http://www.australianflying.com.au/the-l…april-2021
The right bloke for the job? – Auntypru forum version.
Hitch – Wolves are some of nature's greatest opportunists; they'll start circling you long before you're in trouble just to help things go their way. Etc.. 
Oh – what Bollocks! In spades – redoubled…
---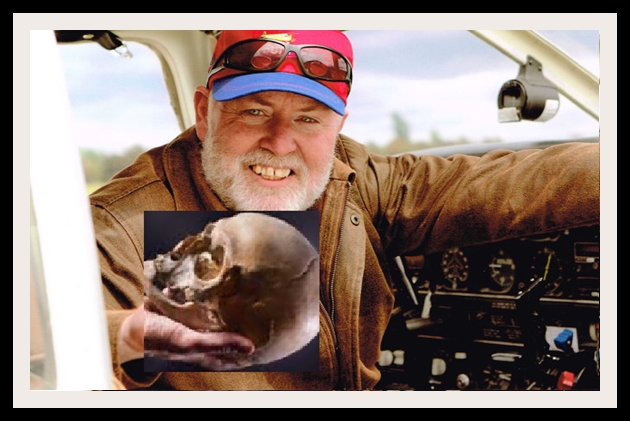 "And therefore as a stranger give it welcome.
There are more things in heaven and earth, Horatio," – William Shakespeare, Hamlet, Act 1: Scene 5
---
Not for the first time has Hitch firmly implanted his digit 'in his ear' (?). Let us begin at the 'beginning'. Australia is deep in ICAO 'administrative do-do'. You see a while back ICAO annex 19 required an 'Aviation State Safety Program'.  (a.k.a SSP). 
---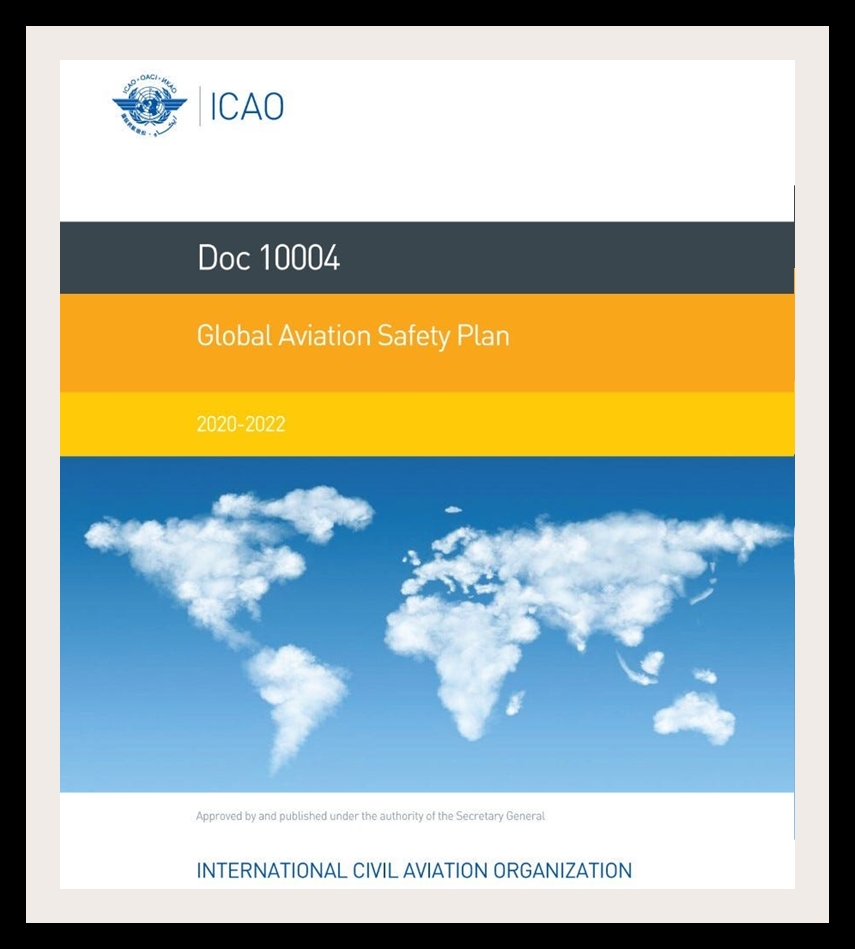 "The Department of Infrastructure, Transport, Regional Development and Communications in consultation with other Australian Government aviation agencies, has reviewed and updated Australia's existing State Safety Program (SSP), which was published in May 2016, having regard to the International Civil Aviation Organisation (ICAO) 2020-22 Global Aviation Safety Plan and ICAO Annex 19 – Safety Management."
---
Back then, old Murky slid a placebo SSP version out while the Tamworth bun fight was brewing. Few – if any understood the significance of that document. Your homework can be found – HERE –:::
When you join the dots – and do the time line – and add in the expectations of the March 24 2021 'announcement' of impending changes – and consider that our National Aviation Safety Plan (NASP) is due (ish) on that date (1 July) – and consider our continued blatant nose thumbs at ICAO – and consider that the Spence appointment was announced just over three months prior to the July 1st date of 'We're Changing' (adequate notice of dismissal given): quite different picture emerges. Not quite one of the helpless girl hounded by wolves is it? ICAO compliance here we come.
On paper, Spence is a bloody good choice. In reality had an administrator fully supported and protected by the DoIT and (probably) the PM&C not been brought in to 'realign' Australia with ICAO compliance – IMO a downgrade was on the cards. What is needed; and, moreover essential, is 'administrative' compliance with world standards. 
---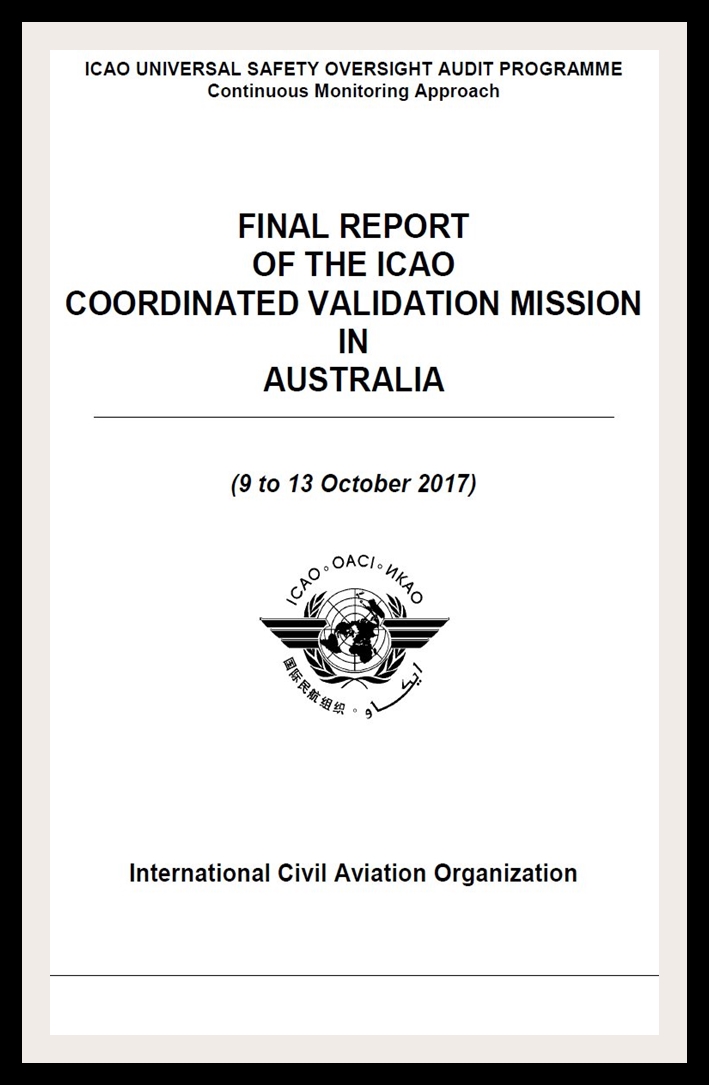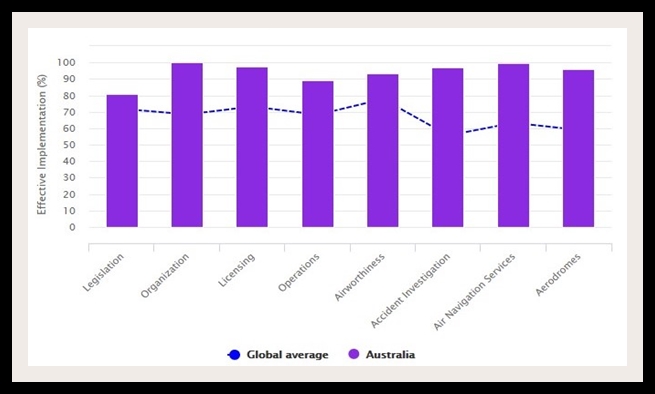 Ref: Three decades of Australia taking the piss out of ICAO
---
In short, for far too long now has Australia been playing at silly buggers with ICAO 'compliance'. Whatever the reasons 'we' have been about as far from ICAO compliance as it is possible to get and how we have yet escaped the consequences remains a mystery. However; all may be traced back to one source.  Ayup, you guessed it. Three months notice is a courtesy I would not have extended. It begs a question or two though don't it.
Pip Spence kicked off at 4/1 (an each way bet) on my board of achieving anything – now running at even money;and, looking to go odds on in the paddock. There is strong support for 'compliance' with ICAO and being rid of the Jonathon (where's my marbles) Aleck clever sidestepping of those things which – globally – have made a difference to 'aviation safety'. Industry needs someone who can, through administrative savvy bring this land back to some semblance of 'reality' i.e. as in how the rest of the world sees the ICAO philosophy as realistic.
---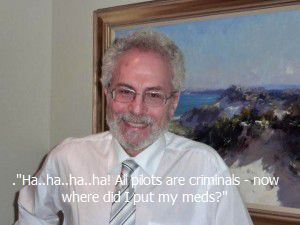 Strictly liable, fairly enforced | Flight Safety Australia
Flight Safety Australia
From about 05:00 minutes: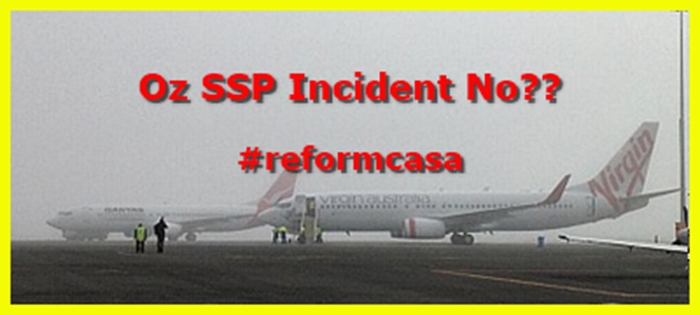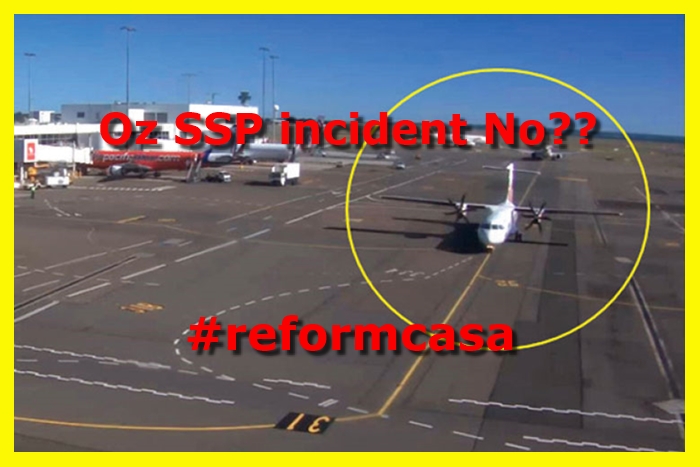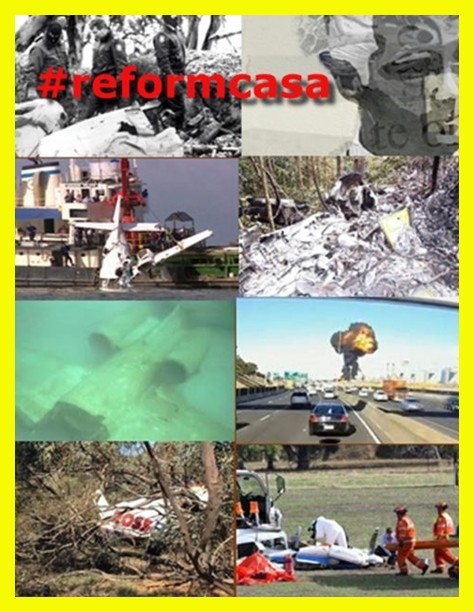 ---
So, do we need a fighter pilot or a 747 skipper? No. Do we need someone who can call on departmental assistance to realign the ridiculous rules with global 'best practice' and open the gates to trade and parity? Of course we do – look at the buggers muddle we're stuck in now. All traceable to one ego and a bunch of clowns with NDI. Don't call bollocks on that – not before you read the ministerial endorsed response to Part 138 and etc. I spent three hours between the Regulation, the MOS and 'the other stuff' and I can't make head nor tail of any of it. Pure claptrap and legal 'gotcha's. Bullshit.
No children; watch how Spence – fully supported by those who actually understand turn the enforced regulatory  lunacy around. Remember, girls have big brothers – which means they learn cricket and fighting their corner at an early age – not only that but they are protected. Pity the poor wolf. Hitch needs to put aside his carefully disguised misogyny and stand behind a clever lady, deliberately placed into a position by those who really matter; and, have listened to sound advice from acknowledged experts.  We do have some clever folk here in Australia – good as any – and now aviation has got their attention – who knows. Wolves – indeed – Bollocks…
Before you consider the last take a moment to watch a connected, interested minister at work, dealing with a similar situation in a grown up aviation country:-
One last item of interest; the developers raping out aerodromes are working at a frantic pace. I know construction and I can spot a money foot on the gas pedal a mile away – they are flat out. Moving asbestos hither and yon; fractionally (IMO at a dangerous rate) throwing up structure in an attempt to get it all up before the game is terminated. Tax payer, State and an industry raped, pillaged and robbed; let's hope Leppington was an end to a very murky deal. There is a safety case which has been ignored – vortex and windshear created by large buildings in close proximity to active runways. The minister who 'approved' the master plans will, forever, carry the blood, guts and blame for every training or charter flight tragedy which happens on an aerodrome which has been 'developed'. That you can bet on – gross stupidity and blatant greed – a never ending saga. I can hear the question in Estimates "did you know"? (fill in the gaps)"???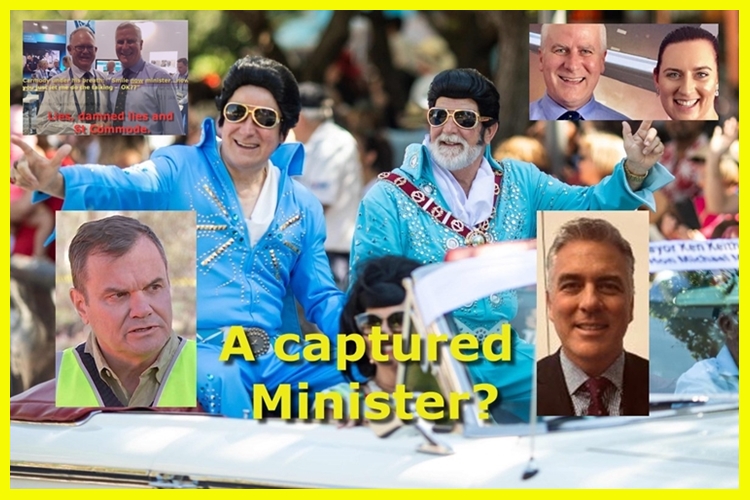 Day off tomorrow – my call – roofs and blanket boxes don't weary a man – but 'decks' do. Boring, brutal mindless labour, needing about as much craft skill as throwing a tea bag into the bin. But in these times – work is work – I do wonder; will the phone ever ring again "tomorrow you go to XYZ at 0530 o'clock". Aye well – as I sit still I can hear the gas hissing through the lamps; can see the tools in their racks gleaming, sharp and ready; the cat actually snores and the dogs are dreaming of rabbits. Horse sleeps, hip-shot; only the old donkey is awake; we look at each other for a nonce. The whole world contained is his wise old eyes: Aye, if only I could speak Donkey.   
Selah.-.