Gates of Horn and Ivory.– AP Forum version.
"Stranger, dreams verily are baffling and unclear of meaning, and in no wise do they find fulfilment in all things for men. For two are the gates of shadowy dreams, and one is fashioned of horn and one of ivory. Those dreams that pass through the gate of sawn ivory deceive men, bringing words that find no fulfilment. But those that come forth through the gate of polished horn bring true issues to pass, when any mortal sees them. But in my case it was not from thence, methinks, that my strange dream came."  – Virgil.
It is said that the first mention of 'Ivory Towers' was in the Song of Solomon, today of course it has a different meaning:-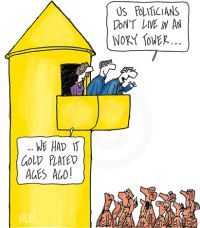 "To live or be in an ivory tower is not to know about or to want to avoid the ordinary and unpleasant things that happen in people's lives:"
All of which make it bloody difficult to have dreams come true – to gain access to the Ivory tower one must first pass through the Ivory gate. I know, bit too esoteric for pragmatic aviation types – whimsical even – but perhaps it may help to bring some realism into the hopes and dreams of the aviation industry, those who rely on it for 'bread and butter' and those who use the services provided.
---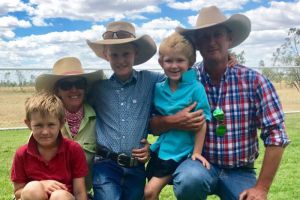 Outback residents slam regional air travel costs in Senate inquiry …
ABC Danielle Doyle and her family of three kids and husband in a group photo.
---

Airway robbery': Regional Australians speak out about exorbitant …
ABC Hamish Griffin standing in a wide-brim hat out the front of the Cloncurry airport
---
Hard working folks in Far North Queensland (FNQ) for example; almost totally dependent on air transport unless they are prepared to be on the road – for maybe two or three days – with the high risk of accident that involves – simply because the air fares are too expensive. For their dreams too must pass through the Ivory gate and the gatekeepers. i.e. the Senate Inquiry team. I'd hate to have to cost the entire Senate committee mission to 'hear' the FNQ pleas – it cannot have been cheap. Can you imagine the voters chagrin when, very shortly after presenting their case, Halfwit announced a price hike for the very services those folks depend on. Defence can't or won't pay more for less; the airlines will not be able to reduce fares due to no improvement in schedule losses. In short; the way the Electric Blue Halfwit decides he will meet his now contracted commitments and keep One Sky 'rolling out' is to charge even more for ASA services. Fantastic. This, by the by is to support a silly notion which will be out of date before it's fully operational. Aye, the Ivory gate works just fine; and, I can't see O'Sofullame stirring his rotund rump to assist any other but the 'establishment' tucked up in the Ivory tower penthouse. We can all relate to poor old Hamish Griffin who found that out – when he tried to challenge the A4A Ivory tower and O'Sofullame (key holder and gate keeper) just shut him down – without a by your leave or apology. Classic Ivory Gate dream.
---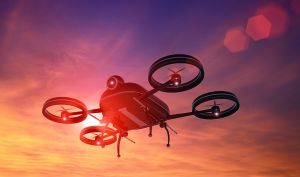 The 11 most unusual items from Budget 2018 | INTHEBLACK
INTHEBLACK The 11 most unusual items from Budget 2018. Budget Economics 09 May 2018. The Australian Government has provided funding for safety standards and compliance …
---
Another dream waiting at the Ivory gate is Drone control; what a farce this is turning into. There is a solution mooted – more money, and time, and money, and time, and CASA says all will be well. Like hell it will – OK, so you must now licence yourself to operate a drone – pass a CASA test – probably even a medical (joking) which is fine in principal. Except those with evil intentions simply will not bother to become either registered or licenced; nor will there be any real life control over an individual once they have paid the fee to CASA. That job will fall to local council who have boots on the ground and control of local ordinances. Will they get any additional funding? CASA grab the loot, make some linguistic, jingoistic rules up and toddle off with no responsibility and even less interest. Another Ivory Gate dream.
---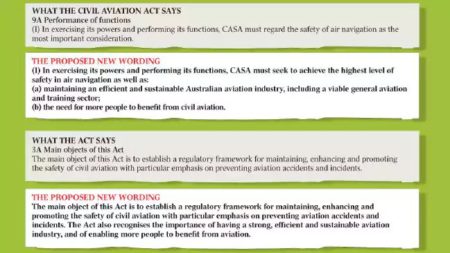 Dick Smith – Wagga Wagga Aviation Oration. | AuntyPru.com : Home of …
AuntyPru.com
---
Then, there is reforming 'the Act' waiting in the long queue at the Ivory gate. This is formed by those waiting on reports to be finalized, ICAO requirements to be met and some useful information related to preventing accident re-occurrence. Pel-Air is one such, the Essendon crash another; with some other close calls on the three year delay cycle.
---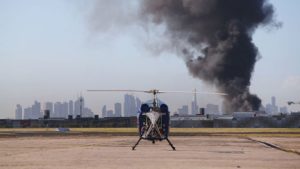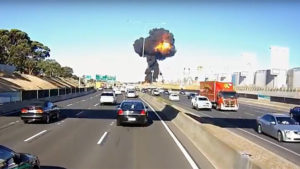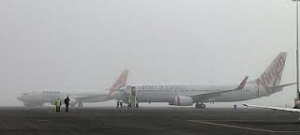 pelair hashtag on Twitter 
Twitter #pelair hashtag on Twitter
---
But enough of all that – there's been enough written and said this week about the truly alarming state of aviation: for those of an inquiring nature to digest. The truly dreadful thing is the reluctance of successive government to actually ring in the changes, which is bad enough, but when the agencies get tea, sympathy and robust support from those who could effect the changes – it's time to fold up the tents and melt back into the wilderness.
Its rare, but occasionally I'll accept a 'commission' from an antiques dealer of my acquaintance to 'restore' a piece of furniture; there are rules though. I'll only take on a rare, exquisite, unique piece, – 'a thing of beauty and a joy forever' – so to speak. When something like that turns up, often abused it takes a while to sort out, repair (as it was made) and restore it to glory. Can you imagine the uproar if I treated the piece in the same manner as our ministers treat aviation? A quick whip around with the glue pot, rub of sandpaper here, dab of lacquer there, quick polish with Mr Sheen and out of the door with a hefty invoice attached. Man, I'd get sued to the end of time. We pay an incredible sum for the services of government, we pay them to take responsibility and trust 'em to do the right thing. It begs the question – why did we actually buy the Harbour Bridge and why are we still paying for it?
We are in a mess Minister – you know it, we know it, the tea lady knows it. What are you going to do about cleaning it up? I'll give you a hint – throwing money at ATSB and CASA won't and never has fixed anything; quite the reverse in fact.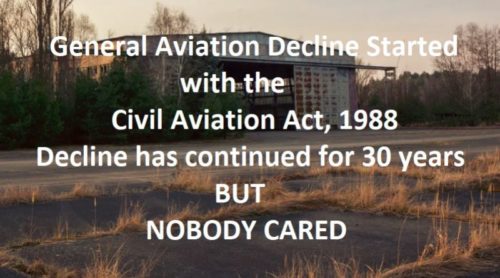 Aye well: another week has slipped away without a even glimmer of hope that the minister or even the Senate RRAT committee will actually begin the restoration project. But restoration requires knowledge, skill, patience and understanding; all of which seem to be missing from the politicians tool box – well, that and the interest in doing a job properly, finished tidy, tools clean, bench swept. No matter – there's a good fire in the old stove, the stable is cosy warm, the dogs nicely toasted after being cold and wet – P7 is due any tick of the clock, the coffee pot is full and there are croissants. That should cheer a bleak day.
Toot – toot..
P2 – A P7 blast from the not so distant past.. 
---
---
GENERAL AVIATION SUMMIT 2018 – WAGGA WAGGA
CALLING FOR AN UPDATE TO THE CIVIL AVIATION ACT
I am pleased to announce that twenty-eight (28) Australian general aviation industry associations have confirmed their attendance for the upcoming General Aviation Summit 2018 – calling for an update to the Civil Aviation Act.
The participation of the vast majority of Australia's general aviation industry associations conveys a clear message to both the Minister and Government, that our industry is determined to end aviation decline, seeking a cooperative transition towards growth and opportunity through a positive change to the Civil Aviation Act.
I thank the participating general aviation industry associations below for their commitment and participation.
In the spirit of bipartisan support, both the Deputy Prime Minister, Mr Michael McCormack MP, and Mr Anthony Albanese MP, have been invited to attend.
If you are a member of an industry association that is not listed below and would like them to be represented at the General Aviation Summit 2018, please call 0415 577 724. The Summit is open to all general aviation associations and we welcome full participation.
Sincerely,
BENJAMIN MORGAN
Executive Director – AOPA Australia
ATTENDING GA INDUSTRY ASSOCIATIONS
Aircraft Owners and Pilots Association of Australia (AOPA Australia)
Sport Aircraft Association of Australia (SAAA)
Aircraft Maintenance Repair Overhaul Business Association (AMROBA)
Australian Licensed Aircraft Engineers Association (ALAEA)
Aircraft Electronics Association – South Pacific Region (AEA)
Australian Aircraft Manufacturers Association (AAMA)
Australian Business Aviation Association (ABAA)
Experimental Light Aircraft Association of Australia (ELAAA)
Recreational Aviation Australia Limited (RAAUS)
Australian Warbirds Associations Limited (AWAL)
Australian Women Pilots Association (AWPA)
Seaplane Pilots Association of Australia (SPAA)
RotorTech
Australian Aero Clubs Alliance (AACA)
Royal Federation of Aero Clubs (RFAC)
Airtourer Association (AA)
Cessna 182 Association of Australia (C182AA)
Cessna 200 Association of Australia (C200AA)
Cirrus Owner Pilots Association (COPA)
Lancair Owner Builder Organisation (LOBO)
Australian Beechcraft Society (ABA)
Australian Mooney Pilots Association (AMPA)
International Comanche Society – Australia (ICS)
Hang Gliding Federation of Australia (HGFA)
Gliding Federation of Australia (GFA)
Australian Parachute Federation (APF)
Your Central Coast Airport (YCCA)
Regional Airport User Action Group (RAUAG)