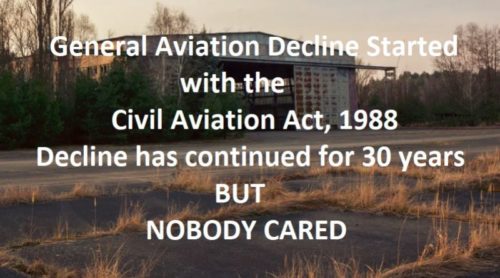 kharon Wrote: The Reform Plate. A punters guide:- ( AP Forum version – Post #10 )

There is a little while to go before 'they're off' in the fifth running of Reform Plate. For those not familiar with such events, while we wait, AP will provide a little background and after the commercial breaks – present a list of entries. There will additional entrants of course – and not every training stable will want the punters to know which of their runners will be starting. This is in the purest traditions of these events, it allows much manipulation of the Tote odds – both post and ante. It is a fiddle, no doubt about it – but, in these events it is embraced as 'de rigueur'.

For those who have never experienced one of these events (only one per decade) and never had a wee flutter on a personal favourite; I shall explain (with your indulgence) a little of the history, the race itself, the rules and; as they come to hand the entrants and stable tactics. The Tote odds change by the minute so be careful, as the setting of odds is a black art and purely at the whim of the Bookie. 

And so; to history. The Reform Plate holds the record for the most cancellations, along with the trophy for the most disputed finishes in the history of racing. It is a fact that the event has been cancelled (for various reasons) 24 more times than it has been run. You can actually place a bet on whether this race will actually happen; the odds will be posted on the tote in due course. Of all the events in which the QANGO stables compete; this is known as the toughest, dirtiest, dangerous and most diabolical race of all – there are literally no rules: well none which are paid mind to anyway. There are supposed to be, however as this is essentially a 'government' sponsored event – no one really knows what the latest rule set will be until after the race – first across the line ain't necessarily 'the winner'. The 'finishing line' is decided at ministerial discretion; therefore infinitely moveable. As I said – be careful what you bet on – there are no guarantees of fair play or a finish – 'on the line'.

As you may have gathered, there are no real rules and some of the tactics employed before, during and after the race have shocked even case hardened, experienced watchers and punters of similar events. Even extreme measures, like placing a 24 hour guard on a potential entrant have not prevented runners disappearing or refusing at the last moment to participate; handlers are bribed and/or seduced, persuaded (or pressured) to look the other way. To state that it is no mean feat to ever get your favourite to the starting line is not an exaggerated claim. The race statistics clearly show that at least one in three are 'withdrawn' or removed from the betting boards. Removing the competition, before the race begins is a time honoured tradition – As I said – be careful what you bet on – there are no refunds on a non starter. You get a refund on a late starter however – just because it actually got to the line. 

Another of the great traditions is the preparation of the fences (hurdles). These are always, without fail, both moveable and camouflaged, not to mention lethal. Many a leading entrant has been carried off on a wagon, fooled by a subtlety moved obstacle. One infamous 'accident' was engineered by a ministerial advisory team – even the race committee barred the use of it after much long, heated debate. The 'pop up fence'. 'Tis true. Once, a few races back, a non departmental entry was streets ahead, leading the pack as it approached the 'hairpin' turn which reverses the track back toward the grand stand. – Whammo – up popped a very solid, very high fence – just long enough to fell the leading horse and disappearing just before the pack turned up. That entrant was never seen again after that, retired to be a recluse in some gods forsaken corner of a remote island…As I said – be careful what you bet on – there are no guarantees that even if your pick gets to the starting line that it will actually see the finish – not stars. 

The punter must also make allowance for variable – at committee discretion – track conditions; it can be anywhere from lightning fast to hock deep gluey mud – depends who is advising the minister on race control – or trying to. The ministerial problem is non of our concern – unless you have bet 'the business' on the race and want to 'influence' the outcome. If you have, then you have a problem: a big one. You see ministers are cosseted in a glass box, far from the madding crowd, for a start – secondly there is always a pass required to ascend the plush, carpeted stairs to the waiting room (that always costs a significant plenty) – and be warned – folk have died of old age and dementia waiting, the long wait to get through to the lowest intern advisor, the one in charge of peanut butter export. Should you manage to escape the madness of the waiting room, then there are the parliamentary version of 'the Dementors'. Those who guarded Askaban prison before Voldemort bought the farm. They ferociously guard the ministerial rump and exercise a weird type of mind control. So: even if you get through that crew – you still have to deal with what is, essentially, a glove puppet. But, for the asking price of $5000 you can actually have a second rate chicken dinner in the same room – everything is for sale – particularly the upcoming event outcome. Who knows; you may even get a platitude or two spoken – but the bet remains at your very own hazard. …As I said – be careful what you bet on – there are no guarantees that even if you reach the minister your entry will even get on the track – never mind around it. (You may also bet on this – good odds for those even trying to get a runner actually in the race)…

Well, that about covers the basics of the event – it's a hard race, a long race and no guarantee of finishing let alone winning. The field is nowhere near set; but there are some early entrants and the Ante post book is open.…As I said – be careful what you bet on – there are no guarantees that the field will remain so – the dreaded departments have not declared any runners yet and the odds can change in a heartbeat. No matter, for your consideration: the field:- (so far).

Status Quo; Gelding 20 y.o. Out of Departmental Dysfunction by Total Apathy.  30 starts, no losses, total winnings over $400, 000,000. This is a 'protected' animal and the conditions will be altered to suit the entrants current form. The race rules and conditions are always, without fail, designed to suit the top weight favourite. With ministerial assistance, this old, slow, often confused runner always wins every event it is entered into. Short red odds forecast bet 20 to win 1 – odds on – against the punters money.  

Bull at a Gate – Rig 6 y.o. Out of Nowhere by Head Butt. In horse parlance a 'rig' was a once horse, but rather than being fully gelded, the 'proud stones; are left in place. Noisy and troublesome as a whole horse – but uncertain of what it can – or cannot do. It thinks it can and wants to – alas; the spirit is willing but…. Anyway, FWIW you can win 16 for every one invested on this runner – provided the jockey can keep it off the rails, on the right track and not running up the rear end of it's stable mates trying to help. One wins you a hundred the win – Bet 5 to win two back for it finishing last, (unless it runs to instructions).

Dissenters  – Mare. Out of Pure Spite by Argumentative. Born, bred and brought in from the land of champagne tastes and a beer budgets. Famed for an interesting turn of speed when the CASA entrant is around, unwilling to break with the trainers instructions to let the CASA entry go past. It will however endeavour, through various biting and kicking tactics, try to 'shepherd' the CASA geldings through the hoops and onto the fairway – to ensure it gets a clean run to a place. Crafty owners always make sure the mare is in the pictures at the finish. Each way bet at win 4 for 1 – the place.  

Self Interest: Horse; out of Rampant Greed by Inflated Ego -a big dark animal, certainly border line size for racing. Punters must take extreme care before betting a win or place for this entry; the owners can and will instruct the rider to act 'as directed', particularly when there is more money to be made by loosing than winning. The fickle nature and venality of the connections are reflected in the form guide; and the interference tactics used in past races have shocked even the connections. Safe each way bet at 4/1 to create the most havoc during the race. 10/1 the win – 6/1 the place – and good luck with that one….

Gender Confused; Out of Yellow Canary by Cover Up. No one is quite sure what this entrant 'thinks' it is. It is a gelded horse – however, in temperament, it will happily hunt with hounds Monday and run with the Hares on Tuesday – the trainer reckons it depends on which way the wind is blowing. 'It' may support one entrant throughout most of the journey, then, at a crucial stage turn and savage the same to allow another through a gap. As, on form at least, it has never really 'won' a race the Tote is offering win 20 for one bet a place; 40 to one bet the win..

Grand Pooh-Bar: Gelding out of Political Need by Misdirection. This is the ministerial advisors entrant. There is absolutely no value in placing a wager on this entrant. The best value money the Bookie dare offer is a side bet that no mud will show on the animal as it prances, poses and preens around the winners enclosure. As sponsored entrants are allowed to take full advantage of 'team' support and usually amble along behind the pack until they stroll, un muddied or bloodied near to a winners parking spot; the best offer on the Tote is you need to bet 50 to win one for a place. 

Tribal War: Mare; out of Internal politics by Self interest. Not a great option for the punter; more often than not, the mare fails to finish anywhere near the front – last outing, the Vet was called in with a tranquilizing gun, to break up the brawl between TW and stablemate Self Interest – it took four men, two trank darts, and 20 metres of stout rope to part the brawling animals; the Vet bills were truly astonishing. No doubt the Stewards will allow both into the race – again – as they quite often help the ministerial entry. 

Fence Sitter – Filly; out of Don't Rock the Boat by Back a Winner. This entry is a Bookies nightmare to lay odds for. Opportunistic tactics muddy the betting as the owners instructions are always the same; stay back, stay out of the ruck, snipe at the competition when the chance presents and then sneak home as close to the leaders as possible – but always follow the winner home. So, dear Punter you can see the perils and opportunities. You will need to bet 50 to win one for a 'place' ; One will net you 100 for a win (odds subject to change without notice). 

There is still a while to wait for all the entries to arrive; race day is approaching so there will be an update from track side following soon. This outing promises to be a strange, but interesting affair. Always is when the rules are unclear, subject to ministerial whim and his 'advice'. The long and bloody history of the Reform plate is the stuff of myth and legend. Many a sound, solid, honest entrant has been carted off the Knackers yard, damaged beyond hope of repair after this event. If you thought that chariot races in the Roman arenas were a brutal, bloody affair – then as my American friends say – Buddy, Ya ain't seen nuttin' yet.

Toot toot.

I'm going to wish I'd never started this ain't I – Heigh ho, it beats knitting.
Top stuff "K" –  
Worthy of following that excellent post, in what is my nominee for the AP QOTM, was a Sunfish UP post #16 which was in response to this latest communicado/update from Ben Morgan on the upcoming Wagga Aviation Summit:
GENERAL AVIATION SUMMIT 2018 – 9th & 10th JULY 2018

---

GA Summit Participants,

Further to my last email, I would like to confirm that the General Aviation Summit 2018 has been scheduled for Monday 9thJuly to Tuesday 10th July 2018.

I am pleased to advise that the Deputy Prime Minister has accepted our invitation to open the General Aviation Summit, 9th July 2018, addressing delegates from 11:30am. Given how busy the Deputy Prime Minister is, I know I speak on behalf of all the delegates in thanking him for this valued commitment.

I am now awaiting a confirmation from Mr Anthony Albanese MP, who has been invited to speak from 9am, Tuesday 10th July 2018. At this stage all indicators are positive.

Accordingly, I have updated the General Aviation Summit 2018 Programme, which is attached to this email, and I would like to remind participating associations that their Statement of Positions are due in by 28th May 2018. If any of the associations have any questions with respect to the above, please feel free to call 0415 577 724.

I can now confirm that there are twenty-eight (28) registered associations attending the GA Summit 2018, signalling strong support for a positive change to the Civil Aviation Act.

· 

Aircraft Owners and Pilots Association of Australia (AOPA Australia)

· 

Sport Aircraft Association of Australia (SAAA)

· 

Aircraft Maintenance Repair Overhaul Business Association (AMROBA)

· 

Australian Licensed Aircraft Engineers Association (ALAEA)

· 

Aircraft Electronics Association – South Pacific Region (AEA)

· 

Australian Aircraft Manufacturers Association (AAMA)

· 

Australian Business Aviation Association (ABAA)

· 

Experimental Light Aircraft Association of Australia (ELAAA)

· 

Recreational Aviation Australia Limited (RAAUS)

· 

Australian Warbirds Associations Limited (AWAL)

· 

Australian Women Pilots Association (AWPA)

· 

Seaplane Pilots Association of Australia (SPAA)

· 

Rotorcraft Asia Pacific

· 

Australian Aero Clubs Alliance (AACA)

· 

Royal Federation of Aero Clubs (RFAC)

· 

Airtourer Association (AA)

· 

Cessna 182 Association of Australia (C182AA)

· 

Cessna 200 Association of Australia (C200AA)

· 

Cirrus Owner Pilots Association (COPA)

· 

Lancair Owner Builder Organisation (LOBO)

· 

Australian Beechcraft Society (ABA)

· 

Australian Mooney Pilots Association (AMPA)

· 

International Comanche Society – Australia (ICS)

· 

Hang Gliding Federation of Australia (HGFA)

· 

Gliding Federation of Australia (GFA)

· 

Australian Parachute Federation (APF)

· 

Regional Airports User Action Group (RAUAG)

· 

Your Central Coast Airport Association (YCCA)

If you are in contact with an association that did not receive an invitation and you feel they could benefit being included, please contact me on 0415 577 724. The Summit is open to all general aviation associations and we are encouraging maximum participation.

Thank you again to everyone for your participation and support towards change, please stay tuned for further updates.

Best regards,

BENJAMIN MORGAN

Executive Director – Aircraft Owners and Pilots Association (AOPA) of Australia
And the Sunfish response –  
I am increasingly concerned by what I see is a headlong rush into a veritable Elephant trap set by the public service (the PS) for the associations. Everyone in the industry applauds the efforts being made and is trying to be constructive including me however there are risks in this summit process that need to be managed. In pilot speak, you need an alternate flight plan in case this whole thing turns out to be a waste of time otherwise you will be worse off than before because you will have been effectively neutered by the PS.

The chief risk you are facing is that of being co-opted by the Department – willingly accepting the offer by the PS to become part and parcel of industry change. When that happens, you become responsible to the industry for what happens next – which can be a very sad state of affairs for all of us.

The objective of co-opting is to make you become the Departments lap dog. I have done it myself and had it done to me. The entire PS and all the politicians know how to do it. Aany number of ravening wolves have gone to Canberra in search of 'change" and left as puppy dogs. We start the process with a dose of flattery. The Minister listens attentively. There are lunches, speeches, dinners, fine words and promises to you.

What happens next is that the Minister leaves, promising to stay in touch and admonishing the PS to listen to you. You are now face to face with the PS who will advise the Minister. At this point several things can happen, depending on the egos involved. The Department may suggest forming a small working group, lets call it "GA Australia" (GAA for short) to oversee a rewrite of the Act. They may suggest and offer to pay for consultants to sort through the issues and come up with "a range of options" for consideration, but remember they are the Departments consultants, not yours and the options they produce are theirs not yours. At the end of the day they produce a draft act that you have bought into because you are part of the consulting process weren't you?

So what happens next? You, meaning GA Australia or whatever the new peak body is called, get charged with selling the new product to its constituents and that most likely means selling and apologising for the s@#t sandwich that will be presented. When the industry howls that the new Act is worse than the last, the Department simply says; "talk to GA Australia, they helped write it and approved of it". GA Australia is now the Departments lap dog. Furthermore, the Department now doesn't have to listen to or engage with individual industry groups they simply say; "talk to GAA, they are your peak body now." The Department probably gives GAA a grant to set up a secretariat in Canberra and appoint a local CEO, effectively leaving the entire industry voiceless.

I have left out the descriptions of pandering to egos, dividing and ruling, axe grinding, bribing and pandering to associations that is part and parcel of this process. I've seen it done.

Then there is the question of motives. The Minister couldn't give a rats about the industry, all he cares about is votes. Albanese? Same same. CASA don't want change and this "summit' offers them a perfect opportunity to neuter GA for the next five years until either the industry revolts again under a new leader or dies of neglect.

You need plan B, which is to withhold approval or endorsement of anything and continue to try and build an organisation that is capable of affecting electoral outcomes, in other words building a 'nuclear option' because the threat of losing office is the only thing that always works on politicians and their minions.

---

These comments followed:

mostlytossas – Couldn't agree more with that Sunfish. You have probably been done over by their processes before. So have I only not in the Aviation field (in my case it was to do with the selloffs of a public utility ) and it's safe guards on prices and service which we all pay for now, as it all meant for nothing.

Your point on them setting up/providing consultants etc is spot on. Do not let them! You must keep control of the agenda and process. They will of course use the age old tactic of divide and conquer . The old " you engineers shouldn't be told by pilots what's in your best interest etc. Will be used where ever an opportunity arises.

As for the current Minister. Word has it he is next to useless on anything technical/operational and will dither and stall till the cows come home finally doing just what his department tells him.

Good luck…me thinks you going to need it.

SIUYA –

Word has it he is next to useless on anything technical/operational and will dither and stall till the cows come home finally doing just what his department tells him.

I can confirm MT from personal experience in trying to get Mr McCormack to take action on something involving his portfolio that he IS useless on anything technical/operational, DOES dither/stall, and DOES exactly what his department/minders tell him, which is 5/8ths of the sqrt of FCUK-ALL.

He is a complete and utter waste of time.

Sunfish needs to be listened to!!

OZBUSDRIVER – Well…a weakness! If McCormack is next to useless with thins technical and IF the greatest PM eva wants to through his deputy under a bus….reach out to the guy directly and reverse the tactics on the PS. Need to make the minister believe his advisers do not have his …and our interests at heart. Nothing to lose. To reinforce Sunfish, the entire group must be prepared to walk away from the table/trap before it gets to the PS appointed talkfest with a counter demand.

thunderbird five – Sadly, I believe things will play out exactly as Sunfish described. And even if it doesn't and The Act gets changed to exactly the wording that everyone wants, our regulator will just ignore it and keep on trucking. Does anyone really think they won't? REALLY? A Leopard cannot change its spots. We need a new leopard. What we all want probably, is for our regulator to be sacked for incompetence, an administrator appointed, and all our regulations dumped for FAA/NZ which are easy to read.All aviators want, is to have a clear and concise rule set to follow that does not destroy the industry. Every time our regulator puts something out for consultation, it's 350 pages via 7 publications, with detailed responses required by next Thursday. Industry leaders have to down tools to wade through it, on their own dime, perhaps dozens of hours of UNPAID work. Solution? Just do what they do – send an estimate of the costs of reviewing it, with payment required up front before you commence. Use at least $190 per hour, their top figure. (Dick, you can add a zero!) Then after review, tally up the hours actually spent, ask for a significant $ top-up before handing over your report…
To continue with the aviation Reform Plate rhetoric (& in case it was missed), the following important Sandy post is courtesy the AOPA thread 
 :
With acknowledgement to Bill Hamilton and Ken Cannane.


When we are calling for FAA regulations (NZ would be better, they are the FARs cleaned up) here we have IN AUSTRALIA, an example of the wholesale adoption, by numbered reference, of the complete suite of design, certification and manufacturing regulations from US.

This information with minor editing and additions comes from a colleague who was intimately involved in achieving these reforms. Or you can open the CASA rule book and see for yourself.

It was, and is, just as important to the airlines as GA, for example the changes completely transformed the economics of the B767, if we still had the old Australian pre-1998 rules, the B787 (and B777) would not be economically viable on the VH- register.

CASR 23-35 is straight FAR 23-35. Some changes were made to FAR 21 to produce CASR 21, but they were "across the board" benefits also, not just for GA, and the then existing Australia rules for same were swapped out (dumped/repealed) completely. Unfortunately the major update of FAR 21 of 2009 has not been followed up by CASA, and this should be part of the overall reform package. 

Therefore it was REVOLUTION, not EVOLUTION.
THE MESSAGE IS: HERE IN AUSTRALIA, is a large scale example of adoption of US aviation rules, with ONLY BENEFITS, and NO SAFETY NEGATIVES.

This should be part of the message in selling FARs, Australia has part done part of it already 20 years ago and it works. 

This is not some "leap in the dark", but a proven method of reform and change.

Insofar as the AOPA and AGAA strategy is concerned the PAIN position puts forward a rational plan to reform the regulatory environment for aviation.

The pressure should remain because if the foot comes off the pedal its too easy for Minister McCormack to be swayed by the senior bureaucrats and to go the comfortable cover of Do Nothing Land. To be responsible for major change is not in the DNA of McCormack, if it had been he would have agreed to the minor and thoroughly innocuous changes to the Act as prosposed with Banarby J and Mr. Albanese. He could have got there in a week at most. Months have ground on and the last few GA flyings schools are being put to the torch with a transition to the new and unworkable Part 141 and 142 rules, the expenses will cruel many of the few left. That independent instructors in the US teach 70% of their pilots is of no concern whatever to the impervious CASA. 
Key to the Tim Tam cupboard is in the mail Sandy –  
MTF…P2