Aunty Pru forum version: Chester and Mickey Bliss.
Federal Infrastructure and Transport Minister Darren Chester
---
What a team. The two of 'em; swanning about in China, no doubt impressing the hell out of the locals as they indulge in their passion for train sets.
Probably got some grand plan to fetch one home to Victoria, in which they will ride to victory when the Premiership of Victoria is in the bag. Well, they have to do something, leading the Nats is out of the question and Barmy Baby is not a happy camper; Qld is unlikely to welcome a 'Mexican' to its Lib/Nat bosom, so it's train sets and Victoria for Darren 6D and Mickey; or, the knackers yard.
They most certainly cannot stay on the ministerial transport portfolio, in fact you have wonder how they dare be seen in public, considering the unholy mess in their wake.
I can see from the AP statistics that the 'problems' facing not only the aviation industry, but the general public being highlighted are well known. 'Tis but a child's play to identify the risks floating on the surface of the murky swamps; only a little puzzle to see where the deeply entrenched problems lay and only a few moments of constructive thought to define the deeper, underlying causes of the serious, long term, far reaching aberrations, which will, inevitably lead to tragedy. All of this and more are the responsibility of government and the minister they appoint. This is incontrovertible; even if the general public don't grasp the notion, the opposition parties will (or should).

Chester's understanding of the James Reason model  
Yet, here we all sit, Sunday morning, looking at a long list of this weeks posts. Depending on mood and preference you can select the potential disaster area of choice; join up the dots then follow the breadcrumbs to the inevitable conclusion – someone is taking the Mickey. Consider the menu, carefully, before making a selection from the extensive Darren's Disaster lunch menu. Look at the team of renown chef's he has helping him keep that dream alive.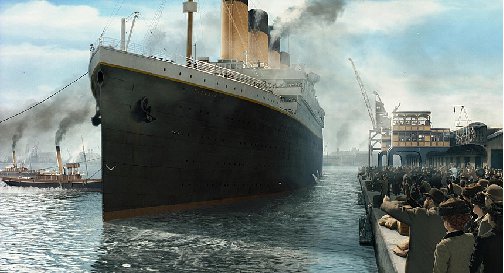 THIS QUIRKY LUNCH MENU FROM THE TITANIC IS GOING TO AUCTION
Team ASA infamous for their confectionary and sweet meats made from the most disgusting elements, deceiving to the senses and difficult to stomach.
The secret recipe for 'Bus Stop' dessert is closely guarded. Tough choices for 6D; One Sky Pie or the Accelerate Pudding; all saccharine sweet, messy and a difficult taste to cleanse from the palette.
Team ATSB is a both a disgrace and a shambles. Not only taking the Mickey out of the public and industry, but charging an absolute fortune for doing so. Not noted for great flavours, but they continue to amaze the public with what they can conjure up from almost anything. Rightly famous for making Steak and Kidney pie taste like ice-cream. The ICAO deception dessert is world famous. Heavily tipped to provide Darren's dance partner when he attempts to fulfil his dream of winning 'Dancing with the Stars'.
Team CASA jealously guards and retains their original recipes, handed down through the generations. There has not been one single, solitary change made to any of their offerings for almost four decades. Yet consecutive ministers have swallowed large portions of the 'Bull-Pooh' pie, if not with relish, then out of hunger – or fear; bit like boarding school. Eat it or go without.  The CASA special plate may be served up hot or cold, is easily transported and may  be eaten with either spoon or fork. Provided Darren can just keep swallowing it; all will be well.
Aye, it's easy to see why Darren is happy to ignore recipes from other contenders, with such a stellar team lighting his way to fame and fortune. Such is his confidence in that team that he even feels secure denying any form democratic process or even listen to the ideas of potential competition winners.
Unchallenged, untouchable, uncaring. Deaf, dumb, blind and unbelievable; on holiday in China at our expense. Three cheers for the man on the make; Darren Chester – minister for transport; and, Australia's greatest aviation disaster.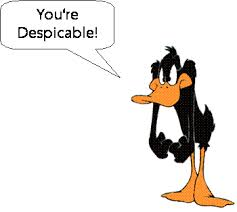 Call Bollocks if you will; it matters not, the evidence is there for all to see and its about time ICAO got off it's massive rump, shook a leg and took a long hard look at Australian aviation.
No 'links' this week; click on the forum 'search' – type in Peetwo and read anyone of the 20 carefully researched posts, then call Bollocks – if you can.
But enough; I shall close down the computer and ignore it for this day. There's timber waiting in the stable along with tranquillity and solitude. Maybe even some selected human company; later for a cooling ale by a warm fire after the off-cuts, shavings and sawdust are despatched and the tools put away, clean, sharp and tidy. Can't wait….
Toot toot.