Old Mate Mark's (the Ombudsman) weasel worded response -

Via the UP: 
---
Dear Mr Buckley
I refer to our investigation of your complaint about the Civil Aviation Safety Authority (CASA).
On 23 December 2020 I outlined why, in my assessment, further investigation of your complaint was not warranted. I have considered the further information you have provided to us in 2021, including your comments and the attachments in your most recent email on 30 June 2021, but have decided to affirm my decision not to further investigate the complaint. Further investigation would not, in my view, result in a substantively different outcome.
As we discussed over the phone on 4 May 2021, my assessment was that CASA had provided us with a reasonable explanation for its view that it was not fully aware of the specific nature of APTA's operations until just prior to issuing the notice in October 2018. I appreciate that in your view CASA should have been aware of the particular business structure of APTA, and therefore have noted any possible regulatory issues, well before October 2018.
As I noted in our recent phone discussion, during this investigation we asked CASA to explain whether in its view it was aware, or ought to have been aware, of the reported regulatory issues before October 2018. The material you have provided does not, in my view, indicate CASA has misled our Office about this aspect of the matter.
As I understand it, CASA's view is that the advice you had provided to it suggested that APTA was responsible for flight training conducted at the so-called APTA training bases of members of the alliance. On examining the material you have provided, and the material provided by CASA, for the relevant period I do not believe this to be an unreasonable view in the circumstances. The specifics of APTA's structure do not appear to have been well defined and clearly articulated in the additional material you recently provided to us. While I accept that it may have been preferable if more action had been taken to clarify APTA's structure before the notice of October 2018, I accept that there is a not unreasonable basis for CASA's view that it was not aware of the apparent regulatory issues posed by APTA until around that time.
I have noted in the copies of correspondence you provided on 12 May 2021:
Reference to changing the name of your company


Advice that Avia is intending to join APTA and reference to having signed contracts


An email where you ask CASA for a meeting


An email from CASA recognising APTA's achievement of gaining Part 141 and 142 Approvals

I acknowledge the material in Appendix B of your email of 12 May 2021 includes some details about your proposal for APTA. I acknowledge your advice that this material was sent to CASA in an email on 23 June 2016, though I am unaware if CASA acknowledged receipt of the reported email. Regardless, the information in Appendix B does not clearly explain the actual structure of APTA. In my view this document is fairly vague about the likely structure and supports CASA's view that at times the explanations you provided to it about the APTA model were ambiguous and contradictory. For instance, the document suggests that "each remain 100% our Own Businesses" yet also suggests that the AOC Holder will provide all of the "key positions". This reported email also needs to be considered in the wider context of this matter.
For example, CASA noted that when APTA sought to add Bacchus March as a training base in November 2015 you advised it that APTA would be the operator at that time because TVSA did not have the key personnel required under the regulations. This supports CASA's view that it was not aware of how APTA was in fact operating when it came to other alliance members given it was not given clear advice that members of the alliance would be conducting flight training on behalf of APTA or would otherwise be operating as separate entities. For instance, the Operations Manuals you submitted to CASA subsequent to the reported email of 23 June 2016 provide more detail about APTA's structure, but do not provide clear information on this point.
I have no reason to dispute your advice that former CASA officers share your view that CASA was fully aware of how APTA was actually operating well before the notice of October 2018. However, in all the circumstances I do not consider further investigation of this aspect of the complaint warranted. I do not see a good basis to conclude that further investigation would result in uncovering material sufficient for our Office to conclude that CASA's view is unreasonable. I also cannot see any practical outcome to further interrogating what occurred prior to the notice of October 2018 given our view is that there was a reasonable basis for issuing the notice.
Your most recent email of 30 June 2021 provided further material in support of your complaint. I note that this material is focused more on whether CASA had good reason to issue the notice and whether CASA took reasonable steps to assist you in remedying the reported issues it had identified. I note that I have seen much of this correspondence already in examining CASA's responses to our Office. For the reasons I have previously outlined, in my view we are not in a position to be critical of the decision to issue the notice in October 2018 nor can we conclude that CASA did not provide sufficient assistance to try and resolve the issues subsequent to issuing the notice.
For the reasons outlined above, in my earlier correspondence, and during our telephone conversations on this matter, I have decided that further investigation is not warranted in all the circumstances.
If you would like to offer further comment please respond via reply email.
I appreciate that you will be disappointed in this email and in the outcome of your complaint to our Office. I understand you have been considering the potential for legal action and raising this matter with a relevant Federal MP. These options remain open to you.
Thank you for bringing your concerns to the attention of our Office.
Kind regards
Mark
Complaint Resolution Officer
COMMONWEALTH OMBUDSMAN
Phone: 1300 362 072
Email: 
ombudsman@ombudsman.gov.au
Website:
www.ombudsman.gov.au
[b][i]

Influencing systemic improvement in public administration

[/i]
[/b]
---
P2 comment: Please keep in mind that from my calculations OMM's response was composed and sent within 24 hours of receiving GlenB's 10,000 word submission - must be a world record for a Can'tberra public servant??

UP POTW response to OMM's email reply...

Link: 
https://www.pprune.org/australia-new-zea...st11071589
Quote:

AerialPerspective



Never read so much weasel word obfuscating crap in my life - they APPROVED the operation, it's clear to anyone up to and including a long lost neanderthal with a serious and debilitating head injury that they knew PRECISELY what you were planning from the outset - that much is bloody obvious from the emails you've posted on this forum from the beginning of the APTA concept.




Jesus Christ, they even suggested schools to approach.





I realise that you are disappointed and a bit flattened by this Glen, but don't give up. Just because some bureaucratic public time-server thinks there's no case to answer, doesn't mean it won't frighten the shite out of the right politician if you keep pushing the case.





The thing about politicians as I'm sure you know is that they are both gutless and opportunistic....... hitting the right nail at the right time where embarrassment or worse - loss of ones seat - is a prospect, will work wonders. I say that because I have been closely following another case of outright bastardry, the one involving bugging and legal action in secret court of the two people regarding the Timor Leste case. I can absolutely assure you that if it heats up and becomes a potential election issue, the government will fold its tents and their alleged 'public interest' reason(s) will evaporate like a wisp of smoke....





This is because the sort of people that are pursuing those two and who have done this to you have about as much substance as ectoplasm. I think someone said a while back on this thread - you need to find a way to frighten the shit out of them and make it part of their personal (selfish) interest. I think it was Keating that said "In any battle, back the horse being ridden by self interest, because you know it'll try its best". Finding that self interest will be challenging but I'm certain there's a pathway there somewhere.......





I'd say for the immediate present, settle into your new abode, keep your family close but think through the next move, it is likely we are heading for what may very well be a watershed election that will be too close to call and there is a mounting anger in the community about quite a few things - the time may be approaching to sprint to the finish line....





In the meantime, we are all (I'm sure I speak for everyone on here) in your corner.
Followed by...
Quote:

sagesau



I may have misunderstood the Ombudsman reply but it reads as though CASA claimed they didn't know what was going on until after the paperwork was signed off then they made up reasons to effectively shut Glen down. At no stage could they advise Glen on how to resolve the various unsubstantiated issues and that's acceptable?




At the very least it's gross incompetence and significant lack of oversight within CASA. How could anyone have any confidence that anything CASA signs off as acceptable will actually be so.



Isn't it CASA's role to know what is going on in a timely manner? I'm not sure that having several of CASA's staff working on a project with a client over several years only to claim at the end of the process that it wasn't what they thought it was but couldn't actually define what the problem is, reeks of incompetence or worse. It's not The (anti) Block (movie) where 'it's the vibe'.




---




Lead Balloon



 

CASA did "advise Glen on how to resolve the various unsubstantiated issues".





CASA demanded:





Quote:

[A] tabular legend, showing how and where the actions called up under each applicable provision of the civil aviation legislation germane to the conduct of operations under CASR Part 141 [and Part 142] are effectively addressed in the terms of the contractual agreement(s).




That demand was based on some conjured up law that doesn't exist:





Quote:

The operational and organisational arrangement contemplated by CASR 141 [and Part 142] are based on a conventional business model, under which all of the operational activities conducted by the authorisation holder are carried out, for and behalf of the authorisation holder by persons employed by, and in all respects as agents of, the authorisation holder.


As a matter of practicality, that sounded the death knell for Glens' business and livelihood.




---




Paragraph377



CASA also make sure it used the word 'conventional'. They like to do that when defending or explaining their own actions - we use 'conventional models', we promulgate 'best practise' modelling, we believe that the 'intent' of the rule is such and such. A bit like a Politician who doesn't want to get nailed, so he/she says 'I don't recall' instead of a yes or no answer. It's a carefully crafted and manipulated use of the English language. Dr Aleck has used the law and his own personal beliefs to enjoy feeding his narcissism by tinkering with peoples lives and destroying others. He has no conscience and he has no balls. He likes to hide behind law books and secure office doors because he is a gutless little worm. Is it because his father breastfed him as a child or because the waters around Loyola Chicago were polluted with PFAS which has fried his synapsis? Who knows. All I know is that Pip ought to be careful of the little fuzzy haired grey bearded little man because if she does something that he does not like both him and the arrogant Scot will chew her up and spit her out.




---


AerialPerspective

Quite right Paragraph,

This phenomena is the bane of people like Don Watson who I personally think is a national treasure....... I think one of the reasons that people have turned off politicians in general is because of this sort of utter, weasel-word, BS language.

Some obvious examples to add to the one you allude to above....... note how people like Morrison and Dutton and the rest of them say "We TOOK a decision" - don't have the guts to say "I MADE the decision"...... this presumably so later they can claim "I never said I made the decision". "We are seeking to address the issue and that remains our position" - that sentence doesn't even mean anything. Politicians, diplomats and public servants have all bought into this garbage - no one does anything or accomplishes anything anymore, they just "Seek" to do it.

Don't even get me started on the latest crop of buzz words, 'leaning in', 'cohort', 'low hanging fruit' and the like, etc. These people don't realise how moronic they sound parroting this tosh.

I'm mincing with semantics here I know but CASA goes on and on about "outcomes based" this and that. a RESULT is something that you measure and can predict, an 'outcome' is something that results that usually can't be predicted or isn't known until it eventuates, so even the words they use are moronic - what the hell is 'outcomes based education' FFS - how often do Pilots state that they are flying the aeroplane according to an 'outcomes based procedure'.

I watched a Senate Standing Committee snippet the other day and they had some egregiously over-fed diplomatic person who was asked if the decision they made to vote a certain way at an international conference was dictated by what the United States wanted Australia to do....... this guy sat there for 10 minutes continually saying "We interface constantly with a wide range of interlocutors in achieving outcomes in this space".

You could see the Senator(s) (Carr and Patrick I think it was) becoming closer and closer to the verge of saying "JUST ANSWER THE EFFING QUESTION you obscurantist"

No wonder CASA are the way they are.......

Finally (also via the UP) an excellent ANON summary of the GlenB embuggerance...

GlenB embuggerance summary.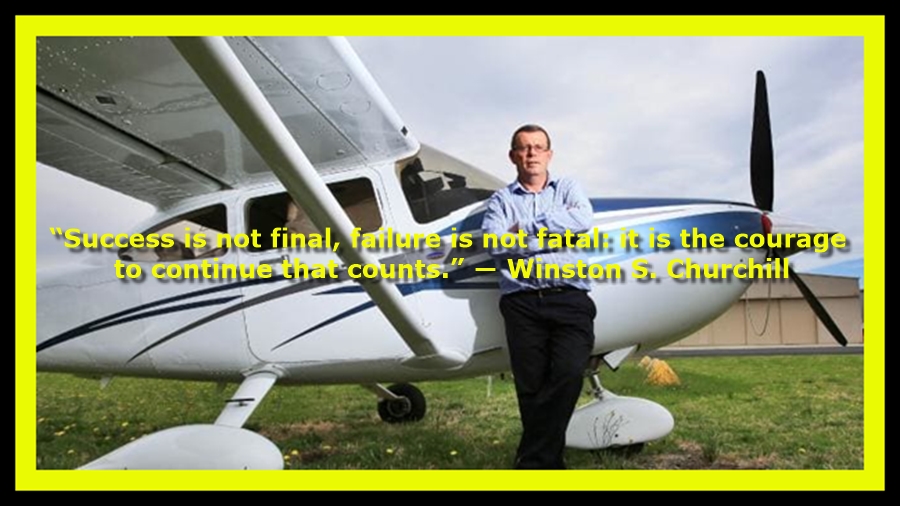 PDF version: https://auntypru.com/wp-content/uploads/...7/Dear.pdf

MTF...P2