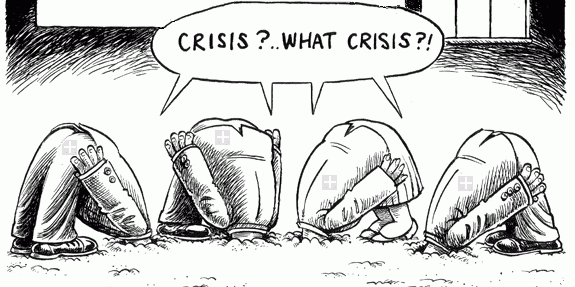 OAR TASWAM review
-

"Nothing to see here, move along"

This AM an elephant was sighted over Hobart Skies parked at approximately 8,500 feet...

- WTF?  
Oh I get it now...

Read this 43 page, glossy, arse-covering, load of bollocks from, Electric Blue and the Bus Driver Sir A's rubber stamp, the CA
s
A Office of (NFI) Airspace Regulation and you'll get the picture...

:
Quote:Aeronautical Study of Hobart 2016

Description: Draft Aeronautical Study of Hobart 2016

Download aeronautical_study_of_hobart_2016.pdf (2.4 MB)

Date modified: 29/08/2016



Quote:

12. CASA RECOMMENDATIONS



CASA applies a precautionary approach when conducting aeronautical studies and therefore the following recommendations are made:



Recommendation 1:



The existing airspace classification and architecture (apart from the one CTA step lower limit change, which is already the subject of an airspace change proposal) should remain unchanged.



Recommendation 2:



CASA should continue to monitor aircraft and passenger movements and incidents at Hobart over the next 24 months to determine whether the trend for growth continues. An aeronautical risk review should then be conducted if necessary.



Recommendation 3:



To improve efficiencies and predictability, taking into account PBN requirements Airservices should continue redesign work for flight routes into and out of Hobart, make improvements to existing Terminal Instrument Flight Procedures (TIFPs) and introduce STARs into Hobart.



13. NEXT STEP



Stakeholders are requested to provide feedback on the review to oar@casa.gov.au no later than 30 September 2016. CASA will consider feedback received to be public information and will normally attribute feedback, however requests to remain anonymous will be considered.
To summarise here is that
happy little chappy
from Tassie, via the Oz...

Quote:No-change ruling 'courts tragedy' at Hobart airport

The Australian

12:00AM August 31, 2016



Tasmania correspondent
Hobart
https://plus.google.com/100836856169595508198
@MatthewRDenholm
[img=0x0]http://pixel.tcog.cp1.news.com.au/track/component/author/5f91ca65ef3233adc982dc00ae6da579/?esi=true&t_product=the-australian&t_template=s3/austemp-article_common/vertical/author/widget&td_bio=false[/img]
Australia's air safety regulator has decided against any serious change to Hobart's air space, prompting claims it is courting tragedy and continuing a cover-up over Tasmania's $6 million radar system.

The Civil Aviation Safety Authority yesterday released the findings of a review of Hobart's airspace, ordered after stories in

The Australian

about failures in the state's radar system, known as TASWAM.

The Australian

last year revealed TASWAM was not being used to control aircraft to the ground but only as an extra tool for tower controllers providing "procedural separation", which relies on visual observation and communication with pilots.

CASA responded to criticism, and a projected 30 per cent to 40 per cent increase in passengers over the next five years, by ordering an Office of Airspace Regulation review of Hobart airspace.

The report released yesterday rejects calls by pilots and Airlines of Tasmania for TASWAM to be used as they believed it was intended: to guide aircraft to the runway, rather than to 8500 feet as occurs now. Instead, it recommends continuing with local air tower controllers using procedural sep­aration below 8500 feet, calling this "appropriate".

Aviator Dick Smith last night said it seemed CASA was continuing a "cover-up" of TASWAM and would not act until there was a death.
Hmm...well that was predictable...

MTF...P2