Interesting conversation
(part thereof).
Met a couple of the BRB today – coffee and a chin-wag, catch up, that sort of stuff. Someone mentioned there is a little brawl brewing in the USA – pilots (big union) seem to be playing Hell about the lack of Rescue and Fire Fighting Services (RFFS) at certain airports. They are (I believe – no data) questioning a 'reversion' where on site services have been reduced. I will get the information right before we discuss it further – but: apparently, it works like this. The ICAO rules call for the RFF services to be weighed against the 'largest' passenger aircraft operating into the field not passenger numbers, (ring any bells)? Seems the pilots want that tenet upheld. Fair enough – the other side seem to be relying on 'local' RFFS being so close to the airport as makes no never mind, so any delay in services arriving would be (theoretically) minimal as there is little anyone can do until the dust has settled. Caution – I'm only working with speculation and hearsay, not facts. P2 will probably get the pertinent data so we can see what all the fuss is about. I digress.
As said, 'we' were chatting about this in a general way when the question of Essendon services popped up. The link -
HERE
– makes no mention of RFF services at Essendon; which leads to some 'interesting' speculation – for instance; which local fire station is required to be first cab off the rank when there's a bingle (pooh :: windmill) at Essendon? Do they have access to and approval to operate on all the air-side areas (ASIC and all that); do they even have a key to the gates? Are the local lads (and lasses) trained to two meters, do they have a certified, trained capability to deal with an airside wreck or; a large building collision with an aircraft? Are they aware of and trained in the 'evacuation' procedures for the airside DFO? Are they even 'legally' authorised to operate 'air-side'. I don't reckon it signifies – one way or tuther: – but, the legal eagles might have some fun with it all – who knows.
The short answer is I have no idea, none at all; not yet. But the team has gone to work to dig out the facts. Essendon does not carry the traffic; in numbers of passengers to warrant a dedicated RFFS crew; but it would be interesting to get the 'call-out' time of whatever service was called; how long the response time was; whether the crew was trained on ladders longer than two meters and where their 'authority' began and finished. It would be also good to know how they executed the DFO evacuation plan designed for 'aircraft strike' and ensuing fire ball.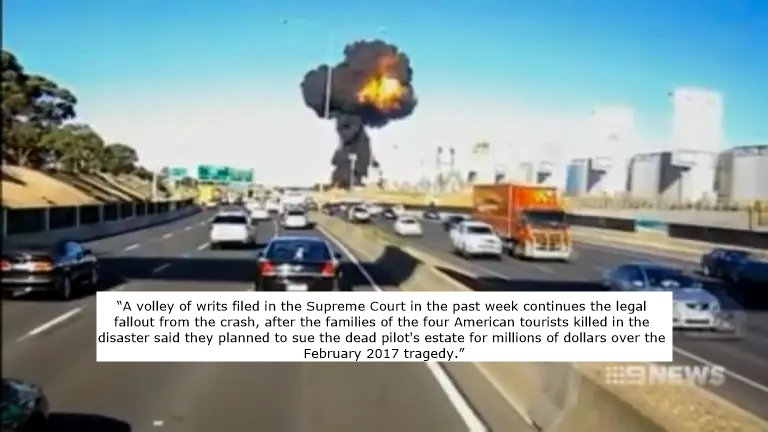 We were very lucky at Essendon; very lucky indeed. All agreed with that – and then conversation drifted away to other matters. But. MTF on this subject is a given – just got to get P2 (and crew) out of whichever dustbin they're rummaging around in now.
Toot – toot.
P2 - "K" you are one evil dude...

  I'm on to it just digging out some smelly but tasty old bones - MTF indeed!