Dear Angus...??
 I know today's story in the Weekend Oz from that man again Ean (Star) Higgins..

 will, amongst many others, personally anger the Ferryman for he has many fond memories of flogging across to Lord Howe island on an ad hoc charter or RPT run..

Quote:Pilots forced to weather cloudy service  


Reporter
Sydney




Clive Wilson says the civil aviation bureaucracy has done all it can to stop him from guiding pilots into Lord Howe Island. Picture: David Connor

Source:

TheAustralian




Extract from Dick Smith's letter.

Source:

TheAustralian
 


For 60 years, Clive Wilson has helped pilots land on Lord Howe Island — one of the trickiest airports under the Australian flag — by providing them with critical weather information on the radio.  



In the first 50 or so of those years, aviation authorities, airlines, the RAAF and air ambulance services did everything they could to train, aid and encourage him to continue such a valuable service at the remote Pacific Ocean territory.

But in more recent times, Mr Wilson said, the civil aviation watchdog and air services ­bureaucracy have done everything to discourage him, including dropping his contact details from the pilots' "bible" of airports, and demanding he meet new conditions so difficult and expensive on one of his licences that he could not afford to renew it.

According to businessman and aviator Dick Smith, it reflects an aviation bureaucracy so absorbed with rules and process that enforcing the letter of them has taken precedent over safety.

Mr Smith said one of the figures who bears responsibility is Angus Houston, who as air force chief more than a decade ago was one of the strongest advocates for introducing a US-style system of air traffic control.

Unlike in Australia, US airports which do not have control towers allow ground staff stationed there who are not air traffic controllers, such as firefighters, to use the Unicom radio service to provide pilots with basic local weather and air traffic information.

But Mr Smith said Sir Angus, as chairman of Airservices Australia, the government-owned but industry-funded body that runs the nation's air traffic control system and employs the firefighters stationed at airports, had failed to implement key aspects of the US system.

"He should be out there showing leadership and insisting we have a radio operator at every airport for safety," Mr Smith said.

While Mr Wilson did not make any adverse comments about Sir Angus, the issue is poignant because for many years the two met regularly.

"He used to come over and visit me occasionally because I represented the air force as a liaison officer," Mr Wilson told

The Weekend Australian

.

"He was on the aircraft many times when I was talking, providing weather information to his crew."

Before a runway was built at Lord Howe Island in 1974, Mr Wilson acted as a relief radio operator on a launch, advising incoming flying boat pilots of weather conditions and guiding them into the mooring in the lagoon.

For some years after the runway was built, the airport had a flight services officer performing the radio role, but in the mid-1980s the officer was withdrawn on cost considerations, and aviation authorities approached Mr Wilson to take over the job in an unpaid, volunteer capacity.

For some time the Civil Aviation Safety Authority and Airservices Australia supported Mr Wilson, including giving him his own radio frequency.

But, he said, in recent years he had encountered opposition and local jealousies.
First, Airservices stopped listing his contact details in its En Route Supplement, which an Airservices spokesman said followed requests from airport management.

Then, last year, CASA would not renew what is known as his CAR 120 licence, which allowed him to provide detailed weather observations to pilots in a more proactive fashion, unless he took a $20,000 meteorological training course.

Mr Wilson still speaks to pilots on the Unicom radio for which he retains a licence, but the rules sharply restrict the weather information he is lawfully allowed to provide, and CASA has written to him spelling that out.

One of the regular flyers to Lord Howe Island was a senior, now retired RAAF officer, Air Vice-Marshal Greg Evans, who said Mr Wilson's weather reports were excellent, accurate and invaluable when he was flying C-130s into what he described as a "diabolical" airport that had a short runway between towering peaks and often severe winds in which rain and water off the sea bubbled around.

He often used those flights to train pilots in night landings for air ambulance services.
"On a dark, stormy, rainy night with a person with compound fractures on the ground, I didn't give a rat's back crack about the rules, and Clive was wonderful," Air Vice-Marshal Evans said.

Of aviation authorities' efforts to smother Mr Wilson, Air Vice-Marshal Evans said: "It's a great safety enhancement that isn't part of the official safety environment, so the bureaucracy tries to kill it."

An Airservices spokesman said Sir Angus was not available for comment.
..tick..tick..tick..tick...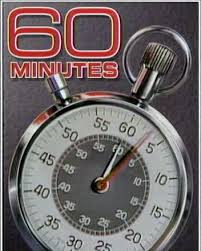 MTF...P2