Resurrected  by popular demand.
From Willyleaks:-
My maiden address to the IOS.
Good evening - It was in the 1960's when the elder
Sir Hercules Grytpype-Thynne
(HGT) was despatched by HM to the convicts paradise; not that there was any other choice – apparently, some elderly ladies understood the insults and risqué invitations, in Hindi -  broadcast during the most serious of the imperial BBC's offerings – the Goon Show. The question about exactly how the elegant dowager ladies understood such things was never raised. Naturally, the founder of the HGT dynasty found his way to the capitol and won a government job, on a bluff one night – in a cathouse poker game. Once 'in the door' it was easy for a practiced ear to pick up juicy morsels while keeping a low profile. These morsels were used to great effect in establishing another Canberra public service dynasty whilst lining the family coffers. The job was handed down from father to son; and, for any other blood relatives who could both read and write (joined up writing not required) the entry passage was 'smoothed' (greased is the vulgar term used). Thus was a family dynasty established, one which still flourishes to this very day. I can tell you that if the Mafia could arrange such a smooth running operation (and few less public brawls) they would be a whole lot better off. "Legal safety" being the motto of the Grytpype clan, well that and the unspoken 'litigation avoidance' rider.  
You are probably wondering why I take this time to introduce my self to the unwashed, the unshriven, the IOS and the BRB.  Well. It is a strange tale; which began, prosaically enough in the underground carpark of parliament house. I'd just finished bidding my PA a fond goodnight just to the side of the CCTV camera when a strangely shaped, short, hooded figure appeared from the darkest shadows; "Allo Sir Hercules" he said in a raspy, though high pitched voice. I just kept walking of course; but the two bright eyes which looked straight into mine slowed my progress; as I beeped the Benz into life I thought 'I know that voice' – from my dreams. Slowly, I turned to face the apparition. "How ya doing" it said -quite friendly. "Should I know you?" I managed to say.  
"No mate" says the apparition; "but you will; I come bearing gifts and promises".  
"And what would you expect in return for these gifts" say's I; trying to sound as if Baksheesh was an alien concept; "who are you anyway?"  
"Just call me GD" says the vison, he went on "look, we know the system in there, how it works, how the spoils are divided and where you stand in the pecking order; we also have your cathouse, Poker and taxi details, not to mention the Never-Tell motel credit card details". "But, we would never mention those; they are worthless in your world, where everyone is 'at-it' – they don't signify; so, we offer a gift".  
(Thinks) Cherissst on a pogo stick; how much does this creature know?  
Almost as I thought it; the quiet voice followed along afterwards – "all of it mate; all of it; the whole nine yards" he said.  "Look here Grytpype; you have finagled a third level slot in the ministers crew, you are almost invisible, party to but not part of the discussions – you hear it all, make your little side deals over a 'working lunch' whisper it all into the ear of the man you 'know' and get your 'lunch' and 'afternoon diversions' covered - as a consultant to your lunch date – fact".  
Well, I took a deep breathe I can tell you; brain whizzing at speed, looking for an out. Then – he said - "we don't want to blow your cover or spoil the games, in fact we applaud the keeping up of family tradition, we only seek some inside information on how your minister responds and reacts to some issues; principally, those related to matters aeronautical, that's all; little more than gossip really – so: whatd'yasay?"  
I thought about it for a moment – the minister is and will always be a prize clown and with any luck at all not be there at all after the election (Aside: if the party don't get him the electorate will).  – So, what harm could there be in feeding a snippet or two of inside 'gos' to the little fellah?–It would depend on what was in it for me. "Well" say's I -  "suppose I could pass on a little tittle-tattle; but it will cost".  
The little bundle smiled, white teeth shining in the dim light. "No" he says with a chuckle; "no it will not; we offer you a one time gift, a unique gift along with our solemn promise to never breathe a word of where and from whom the gossip came."  
Centuries of Grytpype family fast, treacherous thinking came to my aid – "then it all seems it all depends on the gift then" I say.  
From the inside pocket of what appeared to be a fur coat, a slightly battered brown paper packet was produced – no flourish – but clever sleight of hand (no Poker games with this lad I thought). I opened the package with some trepidation – and all my dreams came true in that moment – it was a hand made fur lined jock strap (Mink mind you) with a crochet, multi coloured cock sock. Just what I needed to keep my one eyed, wayward member warm through the Canberra winters.  
"Well" says I – "I've spent a life long career looking after 'one-eyed members' perhaps it's time to look after my own".  
So, the deal was done – "thank you GD" say's I quite humble – "the gift was carefully thought through; I shall do my best to provide 'first class gos'.  
I'd spoken too late – I was standing alone in the dim garage light. I hurried home and tried it on – fit like a glove, although how they got the exact measurements is a thing perhaps I do not want to know. Time now to think about keeping up my end – not too difficult all things considered, a nice warm Willy and, the blithering idiot we have as 'minister' for the moment.  
I am instructed to sign off thus:-  
MTF - Sir HG-T.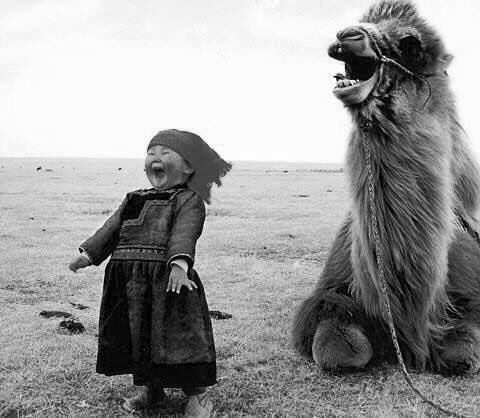 There -
noblesse oblige - handing over..

. -
-... 
your turn.....