Shame it is then?
 - 

Via the front page of the Oz today:
Quote:General aviation industry left stunned by political backflip



The Australian





12:00AM July 26, 2018




ANDREW BURRELL





Sam Buckingham-Jones




Perth


@AndrewBurrell7

Entrepreneur Dick Smith says he is "flabbergasted" that Deputy Prime Minister Michael McCormack has killed off a plan — endorsed by Barnaby Joyce in his final days in cabinet — to rewrite the law to address the escalating costs crippling the general aviation industry.

Mr Smith, a former chairman of the Civil Aviation Safety Authority, said last night Mr Joyce was the only Coalition transport minister in the past 20 years to agree to reforms that would cut the regulatory burden on the industry without putting lives at risk.

He accused the others — John Anderson, Mark Vaile, Warren Truss, Darren Chester and now Mr McCormack — of being hostage to CASA and other bureaucrats who had introduced "gold-plated" regulations with no consideration for the industry's crippling costs.

"The bureaucrats will all be laughing and saying 'we've won again'," he said. "Now they will be able to continue writing more and more expensive rules."

Airline Owners and Pilots Association executive director Ben Morgan said Mr McCormack's refusal to back reform could send many smaller operators to the wall. "We've got a pilot crisis and our flight schools are closing, and we're just seeing the tip of the iceberg right now," he said. "This is being driven by the fact that the general aviation industry is completely on its knees."

The industry's reform plan would have greatly benefited Panorama Airways, run by Tammy Augostin and her fiance Charlie at Bathurst in the NSW central west. The pair also manage an aircraft maintenance business, and run Fastjet Adventure Flights in their L-39 Albatros jet and are looking to open a pilot training school, but the road, they say, has not been easy.

"We've just laid off two people — two full-time employees," Ms Augostin, 46, said. "You have to wonder if there's a future for us."

With their local council recently quadrupling their rent, soaring landing fees and increasingly burdensome regulation said by CASA to be aimed at improving safety, Ms Augostin said the industry was struggling to remain viable.

She said in the past decade general aviation operators had been forced to comply with more and more rigorous inspections for whole aircraft and individual parts. Some models, she said, were made to undergo structural inspection programs unique to Australia.

"They can end up costing thousands," she said. "SIDs — supplemental inspection documents — are inspections done on the aircraft under the manufacturer's directions. A lot have been grounded because they haven't undertaken these inspections. In some of (the inspections), you are pulling aircraft completely apart. There's just as much damage done in that.

"Our regulator seems to have a lot to say about safety, I don't believe it's relevant in some things. Obviously its important in what we do, but it limits the way we run our businesses.

"We're such a big country, it's a shame to see this happening to an industry that used to be really vibrant."

In February, Mr Joyce struck a breakthrough deal with his Labor counterpart, Anthony Albanese, to remove a key part of the Civil Aviation Act that requires CASA to "regard safety as the most important consideration" in regulating the industry.

Under the changes backed by the industry, CASA would instead be required to balance the "highest level of safety in air navigation" with the need for "an efficient and sustainable Australian aviation industry".

But Mr Joyce resigned later that month in the aftermath of his affair with staffer Vikki Campion, handing over the transport portfolio to Mr McCormack.

A landmark aviation summit in Wagga Wagga this month backed the changes and called on them to be legislated before the next federal election.

Mr Smith said the planned rewrite of the act would have revitalised the general aviation and Australian flight training industry because for the first time it would have obliged bureaucrats to take cost into account in regulating the sector.



Mr Joyce avoided criticism of Mr McCormack's decision not to proceed.


"I am not going to presume to know the reasons for other people's decisions," he said.

"You should always search for a bipartisan position because that allows you, in contentious area such as air safety, to find the space to start talking," he said.

"I am sure Michael will talk closely with the general aviation sector and also with Anthony Albanese so they can find common ground to address some of the regulatory burden."

Of Mr Smith, he said: "He is a little bit eccentric, so am I probably, but don't ever confuse that with stupidity."

Mr McCormack said in a statement that any proposal to change the legislation governing CASA required him to "consult with other stakeholders before making any decision".



"I am aware and fully committed to working and consulting closely with industry on future changes to aviation safety regulations and any potential changes to the Act in future,'' he said.
"He is a little bit eccentric, so am I probably,
but don't ever confuse that with stupidity
."  - 
Hmm...I wonder if he is talking about Dick or himself?? 

---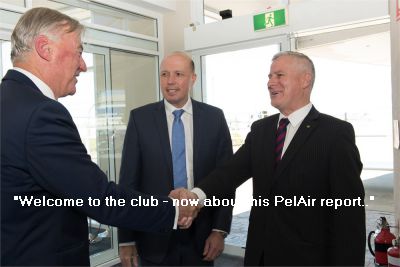 Restore, Repair; or Replace. | AuntyPru.com : Home of PAIN :
AuntyPru.com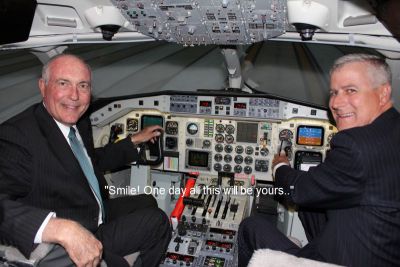 Restore, Repair; or Replace. | AuntyPru.com : Home of PAIN :
AuntyPru.com
Question for the 'notice paper'? http://www.auntypru.com/forum/showthread...20#pid8920 … #PelAir.
"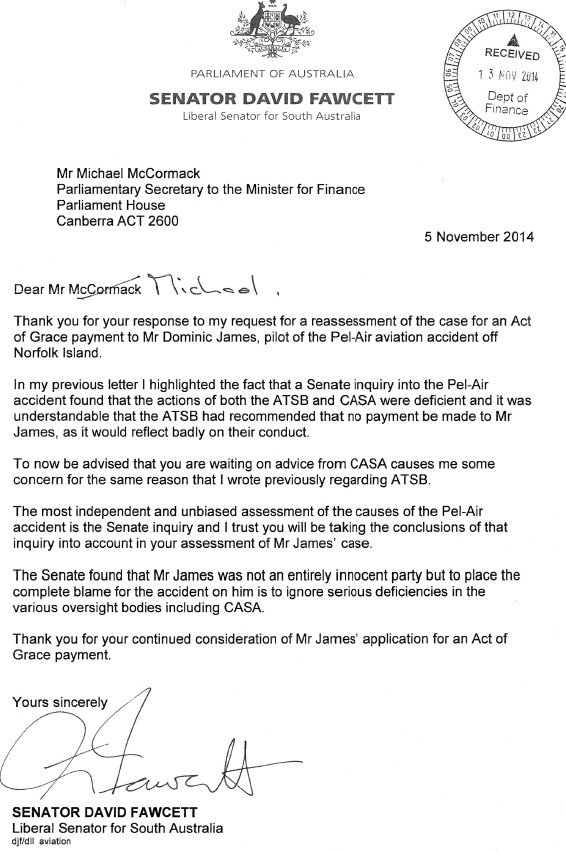 PAIN_NET (@PAIN_NET1) | Twitter
Twitter
http://www.auntypru.com/forum/showthread...20#pid8920 … via @Aunty_Pru http://auntypru.com/ #aupol #auspol @M_McCormackMP @The_Nationals .
..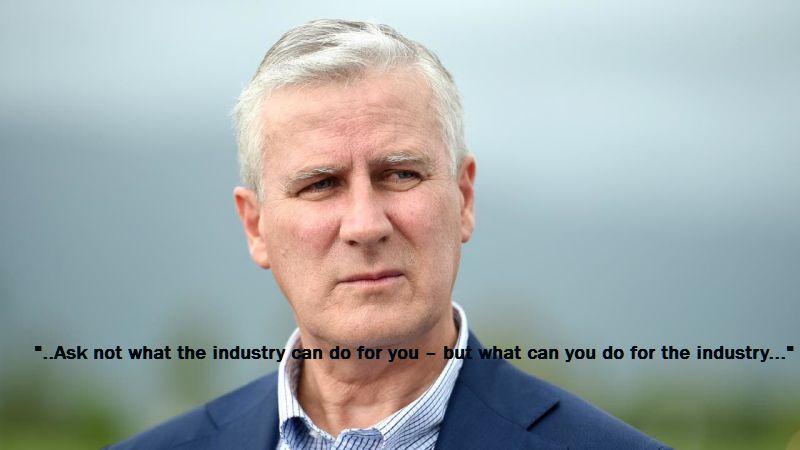 Senate Estimates - 2017-18.
Aunty Pru
---
Nah he is definitely talking about Dick - 

MTF...P2