Top post P2 - great work. That and the GD post is a very edifying piece of work. Thank you. I wonder, how is it, that a man with so little 'experience' of the real world gets to be 2IC of a fairly big country? I ask this in all seriousness. How is it that the future of a nation, it's direction, its immigration choices, its revenue raising and tax system can all be dependent on the likes of 'the man from Wagga'?
The bureaucrats run this nation. The idiot, unqualified, ex journalists are completely dependent on the same.  This is democracy? Some flash mouthpiece from "Kickinatinalong' who manages to convince some locals, that he is 'genuine' and 'understands' their needs and wants is a suitable person to manage this nation – BOLLOCKS.
We have, for far too long in this nation been uncaring of who runs the shop. The natural cynicism and disbelief of anything a politician says is deeply ingrained. This chap is dependent for aviation advice on a man who will cut and run back to CASA at the first sign that his own political ambitions are threatened. He did it to old 7D; then went back to CASA. Can anyone who may end up running the show be so unbelievably dense? It seems so.
Advance Australia (the fair) – indeed.  We are so far removed from being 'Aussie' now, the principals and ideas of 'the land of opportunity' and a fair go, that it will be almost impossible to recreate that which was Australia. McCormack? PHHHfffft. About as much use as three men from home.
That photo P2 – reminds me of a sheep that was hit, very hard, by a shearer. Bugger it, here we all are looking for a donkey to pin a tail on and all we got is a punch drunk sheep. Tax dollars at work eh?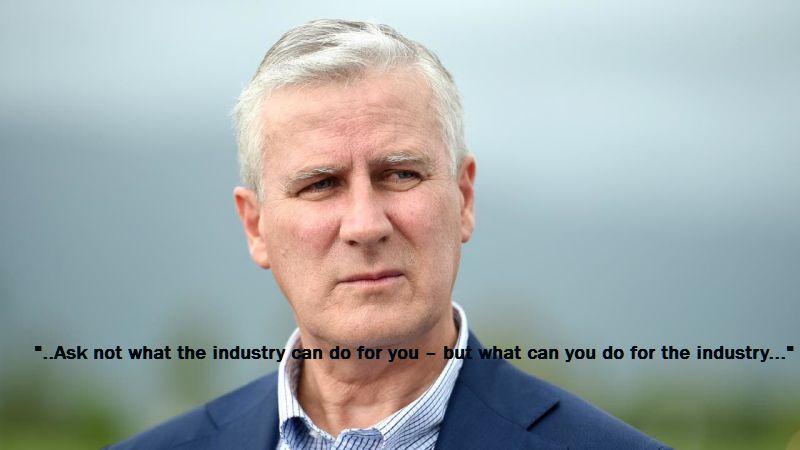 Cheers GD – have a Tim-Tam (made in China).
PS. - LeadSled - on song.
"Or is he a very cunning CASA plant, to sell the CASA line that everything is really hunky dory in Australian aviation, it's just a matter of industry malcontents getting too much publicity, Senators who are an irritant, and the NZ rules won't work, because they "don't meet Commonwealth legislative drafting protocols" ( like much other Commonwealth legislation that comes from O/S, that has been "incorporated by reference" in Australian legislation)."
 More Choc frogs.