500 Clicks, a long march indeed.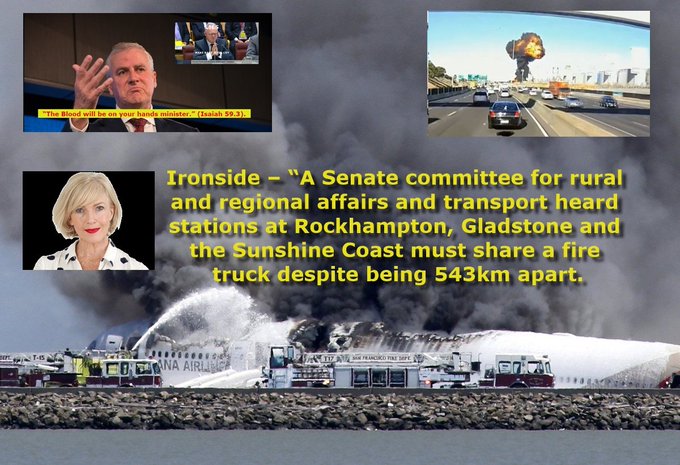 Ironside –
"A Senate committee for rural and regional affairs and transport heard stations at Rockhampton, Gladstone and the Sunshine Coast must share a fire truck despite being 543km apart.
To a crown minister, living within a slow moving, well protected parliamentary bubble the pace of life is slow. To passengers and pilots alike, the sheer speed and unrealised violence of a crash is incredible.
Don't know how many have ever driven a loaded truck 543 Kms on Australian roads; but I can assure you, six hours would represent some kind of a record – seven would be closer. Not worth it – the aircraft burned out in about three minutes.  
Meanwhile, ASA is desperately saving pennies to pay KPI bonus and support their lunatic, almost out of date One Sky project. Consultants at a million bucks a pop, Rockhampton passenger must wait seven hours for a fire crew to rescue them from an inferno.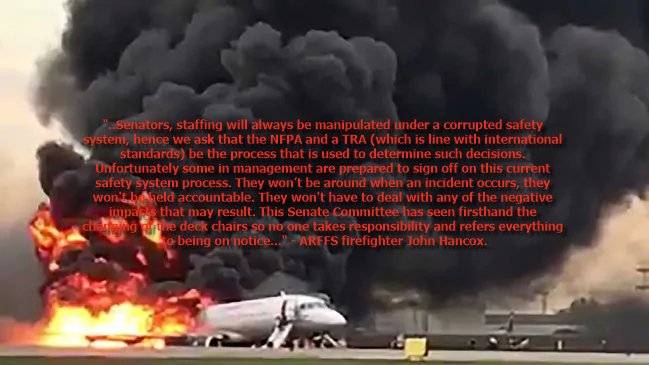 Do wake up minister; there's a good chap; smell the fumes, count the bodies and you can even get a dewy eyed 10 second grab on the local news; for being such a deeply caring, concerned minister at the funerals.  
Toot toot.