Disappointed that Senator Fiona Nash didn't take up the Infrastructure & Transport portfolio, after sitting on the RRAT Committee for a number of years in Estimates & especially the Pelair cover-up Inquiry she certainly would have been well briefed on the toxicity that lies within the Aviation Safety 'three Stooges'.
Barnaby would have been a bit of a wildcard but at least it would have been an interesting ride and he has been known to kick the crap out of a bureaucrat from time to time..

Chester is a complete unknown (blank sheet) having by-passed the junior ministry ranks but his acceptance media release does not fill me with whole lot of confidence when it comes to his awareness of an ailing GA industry, ailing because of CASA slowly but inexorably strangling it..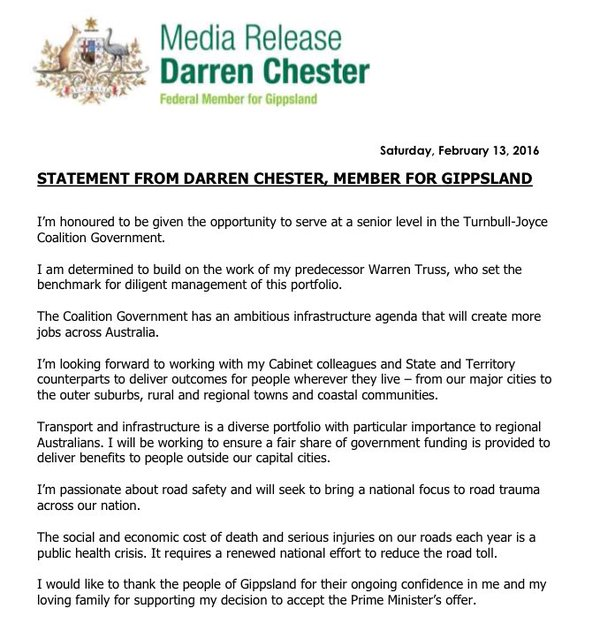 However the background pic on Mr Chester's twitter account suggests that he maybe aware that there are smaller aircraft than the ones that convey him to & from Can'tberra: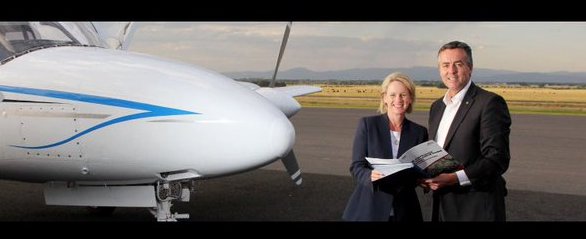 He would also do well to take counsel on matters aeronautical from the lady (now deputy leader of the NATs) on his right 

Also from a joint presser back in November last year, Mr Chester should have a reasonable appreciation of the economic benefits of aviation to smaller communities like those that he represents:
Quote:Latrobe Valley soars with aviation upgrade

Media Release
WT378/2015
18 November 2015

Joint release with:
Jaala Pulford
Victorian Minister for Regional Development
Darren Chester
Member for Gippsland


The Latrobe Valley's economy has received a significant boost with the opening of the Growing Aerospace Manufacturing facility at Latrobe Regional Airport today.

Acting Prime Minister and Minister for Infrastructure and Regional Development Warren Truss said the $4.24 million project is a major boost for the region's economy.

"This project created 107 jobs during construction and up to 200 jobs have been created in the aerospace industry since the start of this project," Mr Truss said.

"The work has involved the construction of an additional aircraft development hangar and infrastructure upgrades to support manufacturing and emergency services at the airport. It has also seen improvements to navigation aids, runway lighting, taxiways and aprons.

"What this means is a much more effective airport capable of handling growth in air traffic, a particularly important outcome for regional towns impacted by the tyranny of distance."

Federal Member for Gippsland Darren Chester said the extensive upgrades had been 'class-leading'.


"Outcomes of the project included the replacement of the old incandescent lighting system with a complete LED runway and taxiway lighting system, and a Precision Approach Path Indicator, which is the largest complete LED system currently in Victoria," Mr Chester said.


"Other works included a 33,350 square metre resurfacing of the main runway, improved drainage and additional water tanks, as well as improvements to taxiways and line markings."

Victorian Minister for Regional Development Jaala Pulford said the upgrades to the airport held benefits for more than just local residents.

"The Victorian Government hosts a number of its aerial firefighting aircraft at the airport, a particularly important service we can draw on during a hot dry summer," Ms Pulford said.

"I am delighted to see the upgrades complete and I am looking forward to continued investment by the Australian Government in the region. Supporting projects like these is the aim of our $500 million Regional Jobs and Infrastructure Fund which will support major projects, create jobs and build stronger regional communities in the Latrobe Valley."
Now for the beginning of the IOS education of the future Minister/miniscule..

Dear Mr Chester, please start by referring to the AMROBA thread from about
HERE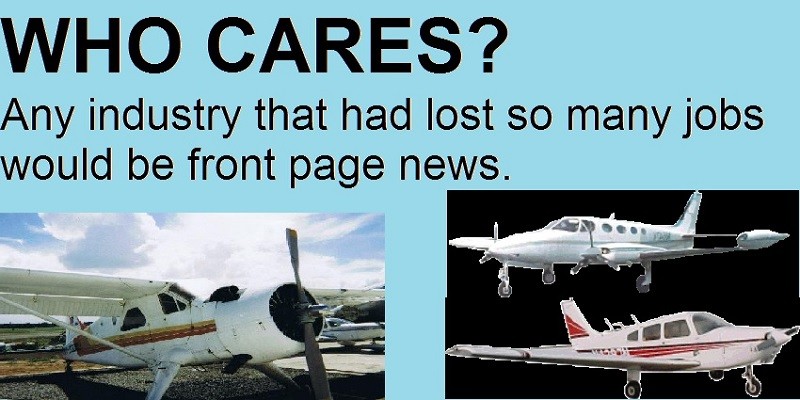 &..here -
Act now or else
So Mr Chester some light reading  to contemplate the enormity of the challenges ahead of you, in aviation safety at least

In the lead up to Mr Chester's proud moment in front of his peers & the GG, the IOS (in an Act of Grace  

) will allow him time to get his feet under the desk - well at least half-an-hour before the (onslaught) games resume

MTF..P2