Kharon – "Fire up the boilers Gobbles; the game is afoot."
{P2 – Off the Aunty Pru forum this AM – finally a good news day, see here: CASA meets the Press #post71}
Well we kind of got wind earlier in the week with multiple attacks from the Oz, plus other News Corp publications, that the Dick Smith/News Corp v ASA/CASA/Dept campaign was escalating but wow!

Number #1 from that man again, with Jeff Boyd finally stepping up to the plate…yeh hah

:
Radical overhaul to deliver safer skies  

Newly appointed CASA chairman Jeff Boyd. Photo: Ray Strange. Source: News Corp Australia

After two decades of false starts, Australia will embrace the safer US model of managing the nation­'s skies that will see greater control of airspace in regional areas and allow ground staff to provide pilots with potentially lifesaving local weather and aircraft traffic information.

The Weekend Australian can reveal the Civil Aviation Safety Authority will also adopt a fundamental change in philosophy and strategy, with CASA managers instructed to employ greater commercial sense and flexibility to bring the industry with them on a path of reform.

The moves follow a sustained campaign by The Weekend Australian and several aviation figures, including businessman Dick Smith, to address longstanding air safety concerns following fatal air crashes in Victoria and Queensland a decade ago.

The sweeping new initiatives were revealed to The Weekend Australian by newly appointed CASA chairman Jeff Boyd in his first media interview since taking up his appointment last week. "We have become inward looking, but we're just a dot in the world community," Mr Boyd said. "We need to look outside of Australia."

The new moves offer a promise to fix an air traffic control system judged by many in the aviation industry to be not as safe as it could be outside the major cities — and by some, including Mr Smith, to be dangerous.

In 2004 six people died when the plane they were flying in from Sydney's Bankstown Airport to Benalla in Victoria crashed into a mountain, with air traffic controllers being alerted by an alarm that radar had detected the aircraft was off course but not intervening in part because it was flying in airspace not designated as under their control.

In 2005 another accident, which killed 15 people in an aircraft which crashed into a mountain while approaching a small airport at Lockhart River in Cape York, might have been prevented if, as occurs at similar airports in the US, ground staff who were not air traffic controllers had had radio contact with approaching aircraft and warned of bad weather in that direction.

As reported in The Weekend Australian in recent weeks, there are also concerns about uncontrolled airspace at Ballina, in northern NSW, where rapid growth in commercial passenger traffic has led to congestion, and where at least one near miss has occurred.
Another near collision some years ago above Launceston led to the installation of a new type of aircraft surveillance system, but air traffic controllers still do not direct surveillance controlled approache­s in Tasmania, relying instead on a procedural method which is less efficient and which aviation experts say is less safe.

Australia, unlike the US and Canada, does not have an across-the-board system in which airliners and other commercial aircraft are directed by air traffic controllers almost to the ground.

The federal government had planned to move to the North American model in the early 2000s but the policy wasn't followed through. Instead, a patchwork of protocols applies, with some areas and some airports designated as being under controlled airspace, but others not.

At many airports, some with substantial traffic, pilots are left to their own devices once under 8500 feet to sort out separation among themselves through radio contact, even though they may still be under radar coverage to much lower levels. Mr Smith had branded this situation as ridic­ulous and unsafe.

In addition to airspace reform, Mr Boyd will encourage CASA management, on a case-by-case basis, to allow exemptions and extensi­ons for aircraft owners to fit a costly new air navigation system known as Automatic Dependent Surveillance-­Broadcast, or ADS-B, if they can make a compelling practical and commercial case and safety is not compromised.

CASA will adopt a more flexible approach to a compulsory and expensive program of inspections of older Cessna light aircraft known as Supplementary Inspection Documents, or SIDS. It will consider making extensions because­ the size of the program has caused a bottleneck in the aircraft maintenance sector.

Mr Boyd told The Weekend Australian CASA had fallen into the trap of becoming "close to a 'big R' regulator".

The organisation's first priority remained enforcing a safe flying environment, but he would take a second look at any new regulations to determine if they amounted to "change for change's sake".

"You have to make sure it's safe out there, that people are not doing the wrong thing," Mr Boyd said.

"But you have to ask how the industry can comply with that rule or regulation, and whether, if it is going to cost them a lot of money, is it worth doing in terms of safety."

Mr Boyd, a practising licensed aircraft mechanical engineer, former creator and owner of Brindabella Airlines, and a light aircraft pilot, is highly regarded.

The federal government appointed him CASA chairman after the Aviation Safety Regulatory Review report, chaired by veteran David Forsyth, called last year for wide reforms after criticising CASA for taking too hard a line and maintaining an adversarial approach to the industry, which had lost trust in the authority.

Late last year John McCormick, CASA's director of air safety — essentially the authority's chief executive — was succeeded by former senior RAAF officer Mark Skidmore, who is understood to share Mr Boyd's view of the need for a new approach.

Mr Boyd said he would encourage a lowering of the floor of controlled airspace, known as cate­g­ory E, at airports on a case-by-case basis. "Let's see where we can do E where we have reliable air traffic control surveillance," he said.

Mr Boyd would not discuss spec­ifics, but The Weekend Australian can reveal CASA will recommend such a move for Ballina.

It is expected to recommend that the controlled airspace around Ballina be lowered from 8500 feet to 5000 feet, and that the airport install a radio operator to help pilots with local weather and air traffic inform­ation, something the airport's management is keen to do.

Mr Boyd said he would sponsor a board directive to management to see if it could free up what the industry describes as absurdly tight rules, restricting what ground staff who are not serving or former air traffic controllers can provide pilots over the Unicom radio in the way of weather and traffic information. "If it's used as supplementary flight safety information, we have no argument against it," he said.

Some of the moves, such as liberating ground staff to man the Unicom, have been strongly resisted by the air traffic controllers union Civil Air, and the union is also disinclined to expand controlled airspace unless more controllers are employed.

The chairman of Airservices Australia, Angus Houston, has rejected calls from Mr Smith and others for the firefighters his organ­isation employs at airports without control towers to perform the radio operator function as they do at many regional US airports.

As revealed by The Australian this week, Airservices, the government-owned body which runs the country's air traffic control and navigation system, insisted two years ago that CASA not grant exemptions or extensions for ADS­B, pulling out of an understanding with CASA, which as safety authority makes and enforces air regulations.

But Mr Boyd said under the new approach CASA would consider doing so if the aircraft owner could provide a solid case based on business, and practicality and safety was not threatened.

"We will look at it on a case-by-case basis to give some relief to these people," he said.
Well I'll be buggered—



Love this bit…
 "We have become inward looking, but we're just a dot in the world community," Mr Boyd said. "We need to look outside of Australia."
…finally someone daring to state the bloomin' obvious, instead of the politically correct, bureaucratic waffle & bollocks

Plus this from the Ferryman

Great start to the day, truly wonderful. There was always only good things to say about Jeff Boyd, now even more. If Jeff can get the well meaning, but ineffective DAS on board and out of the clutches of Sleepy Hollow mafia, then perhaps hire Mike Smith (or look alike) as a Chief Operating officer; clean out the Bankstown coven and eradicate the vermin, the industry may yet survive, maybe even flourish.

Jeff – advertise for a snake and wabbit eradicator, then step aside, lest you be mown down in the rush of talented, experienced, qualified, honest, hardworking individuals.

Fire up the boilers Gobbles; the game is afoot.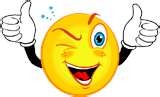 MTF…yeah what do you reckon?? P2